Bespoke CC Design Combo 3 Day Essentials
Key Course Details:
Duration:
3 Days (10am-5pm)
Take a big step to getting your work noticed on the web or in print. Join us as we show you how to take command of the key design tools in the creative World. Learn how to make your work stand out as you dive in and learn the programs at the cutting edge of the design industry.

This course can be based around our base outline or part/fully customised according to your level & requirements. Our bespoke Adobe CC Design Combo training is offered either Online, Onsite at your offices or at one of the XChange centres in London, Manchester and Glasgow.
Take a big step to getting your work noticed on the web or in print. Join us as we show you how to take command of the key design tools in the creative World. Learn how to make your work stand out as you dive in and learn the programs at the cutting edge of the design industry.

This course can be based around our base outline or part/fully customised according to your level & requirements. Our bespoke Adobe CC Design Combo training is offered either Online, Onsite at your offices or at one of the XChange centres in London, Manchester and Glasgow.
Bespoke CC Design Combo 3 Day Essentials

Course Details

This course is an introduction to the core essentials of the Adobe CC design applications of InDesign CC, Photoshop CC, Illustrator CC and Adobe Bridge over a 3 day session. The duration of this course will enable an all round grounding in the most important aspects of these 3 applications to your design workflow but will not allow a fully comprehensive introduction to all aspects of each application.

Adobe InDesign CC is the page layout application of choice for many users. It contains a host of advanced text, colour, print and layout features not found in any other application that can be applied to text and objects It also boasts an interface similar to Adobe's other leading design applications and so is intuitive for users of these applications. In this 3 day course we cover all of the key features of InDesign CC you'll need to create attractive, professional page layouts.

Adobe Photoshop CC is the standard image editing application used by the majority of design professionals throughout the world. During this 3 day course you will learn the basics of image manipulation and creation with this powerful tool. Learning how to create accurate selections to modify with Photoshop's tools will form a key part of the training (including Quick Masks), as will understanding layers, using colour and transparency, and adjusting images to improve their quality/suitability for their intended publication.

Adobe Illustrator CC is the latest version of Adobe's industry standard vector-based illustrating tool and with the likely demise of Freehand it looks set to retain its crown for some time. It is used by graphic designers throughout the world to create a vast variety of different media including illustrations, package designs, leaflets & flyers, web graphics & animations, notice boards, billboards, and many other graphic objects. By the end of this 3 day course for beginners, you will have learnt about the key Adobe Illustrator CC features and tools that you need to begin designing attractive graphic designs and art work.

Course Target Audience and delegate prerequisites:

This course is intended for designers, pre-press professionals, architects, production managers, marketing staff, small business owners, web designers, and anyone else who wishes to master the Creative Cloud.

You will need basic PC or Mac skills, including a solid understanding of a computer's operating system (Windows or Mac OS). You will also need to know how to launch a program, create and save files, and copy files from CDs and other media.

Full Course Outline

The following is a general outline. The range of topics covered during your training is dependent upon student level, time available and preferences of your course booking.

Managing the Adobe InDesign Environment

Introduction to Adobe InDesign
Customise Your Workspace
Set General Preferences
Manage Document Presets

Designing Documents

Create a New Document
Alter a Document's Layout
Create the Structure of a Document
Develop Master Pages
Manage Text and Graphic Placement
Develop Layers

Managing Text

Add Text
Edit Text
Spell Check Text
Thread Text
Change Text Threads
Format Characters
Format Paragraphs
Manage Styles

Utilising Colours, Swatches, and Gradients

Utilise Colour
Utilise Swatches
Apply Fills, Gradients, and Strokes

Managing Transparency

Apply Transparency
Apply Transparency Flattener Presets
Spacer image

Utilising Tables

Create a Table
Modify a Table
Format a Table

Preparing for Handoff to a Service Provider

Check Documents for Problems
Print a Document
Package Files
Preview Output

Creating Acrobat PDF Files

Prepare PDF Files for Web Distribution
Manage PDF Presets
Export PDF Files for Printing

Exploring Photoshop

Explore the Adobe Photoshop Environment
Customise the Adobe Photoshop Workspace with Presets
Customise Menus
Explore Adobe Bridge
Work with Adobe Photoshop File Properties

Enhancing an Image

Adjust the Tonal Range of an Image
Use the Exposure Dialog Box
Work with Filters

Painting and Retouching Images

Paint an Object
Retouch an Image
Create a Gradient
Create a Pattern
Create a Vector Object
Apply Metadata and Keywords
Output to Print

Working with Layers and Selections

Create and Use Layers
Create and Use Smart Objects
Create Layer Styles
Work with Multiple Layers
Create and Modify Selection

Creating Logos Using Simple Shapes

Choose New Document Settings
Create a Custom Workspace
Draw Basic Shapes with the Shape Tools
Draw Paths with the Pencil Tool

Enhancing Logos

Format Objects
Manipulate Objects
Insert Type

Creating Logos Using Custom Paths

Draw Paths with the Pen Tool
Modify Existing Shapes to Create New Shapes
Duplicate Objects
Apply Graphic Styles

Creating a Logo with Type Special Effects

Apply Gradients to Type
Create Type on a Path
Apply an Envelope to Type

Creating an Advertisement

Import a Graphic
Align Objects
Apply Spot Colours
Wrap Text
Export a File

Manipulating Body Type

Import Body Type
Format Type with Styles
Fix Spelling Errors
Find and Replace Text
Insert Typographic Characters

Managing Assets with Adobe Bridge

Explore the Adobe Bridge Environment
Apply Metadata and Keywords to Assets in Adobe Bridge

Training Location Options

Online ↓ London ↓ Manchester ↓ Glasgow ↓ Onsite ↓

This course is offered for your convenience at one of our bespoke training centres in London, Manchester and Glasgow, Remote Online, or Onsite at your offices anywhere in the UK. Just let us know what would work best for you or your team.

Related Courses

Below are related bespoke courses for alternative tailored training options.




Bespoke Adobe CC Design Combo Training Courses

Adobe CC Design New Features - 2 Day Upgrade Training

Client Reviews

''Enjoyed all 5 days and learned a great deal!''

Dave Winkett, halfords, Design Combo - 5 Day Masterclass

''I felt the training that was delievered was very tailored to the group of attendees. I feel this is something that could be used every day going forward. ''

Lynsey Brogan, Howden, Design Combo - 5 Day Masterclass

''Thoroughly enjoyed each day and got plenty to put into practice.''

Tracy Gibson, Wates Construction Limited, Design Combo - 5 Day Masterclass

''The trainer was very helpful and approachable and we got answers to all our questions. Great course!''

Aspasia Valiasi, FilmFlex Movies, Photoshop - 1 Day Introduction

''The tutor enforced my good understanding of this software but he also helped me use it in a much more efficient and productive way. It was a very well structured course... thank you!''

Helen Cunliffe, NHS Trust, Premiere Pro - 2 Day Introduction

''Very well presented course, delivered at the right pace for for both beginners and those with a bit more knowledge. I feel much more confident to use this product now. ''

Michael Knight, Offshore Marine Safety, Adobe Illustrator - Two Day Introduction

''Thanks very much for such a good course. It was thoroughly enjoyable and I learned a lot. XChange Training were very accommodating to our needs.''

Tim Clough, The Savoy, Mac OS X & iOS Introduction

''The trainer tailored the training course to my needs which was great. I feel that I have learnt a lot and will be able to apply this knowledge to editing the company website.''

Katie Spike, Getech, WordPress - 1 Day Introduction

''The trainer was very knowledgeable, patient and adaptable. A very pleasant introduction to Cinema 4D -thank you.''

Graham Martin, Rapier, Maxon Cinema 4D - 2 Day Introduction

''Exceptionally useful course designed around exactly what I wanted to get out of it, so was tailored perfectly to my needs.''

Emma Samuel, Gaz de France
Frequently Asked Questions:
What dates are available for this course?
As a bespoke course the date arrangement is based around your requirements and availability in our schedule. With your guide of when you are looking for the training we will advise suitable date options ahead of finalising the planned date(s).
Can the content be tailored to my requirements?
Yes we are flexible about tailoring content and can adapt to be fully based on your requirements, a mixture of content from different levels of our base courses or a base outline with some additional focus areas.
Can this course be delivered live online?
Yes we can provide the same bespoke course as a live online session connecting to you or your group with either Zoom or Microsoft Teams if preferred.
What is the cost to deliver the course onsite?
We are equally able to deliver our bespoke training onsite at your premises and the cost to deliver this is the same structure as classroom with the addition of basic expenses depending on your location. Onsite courses in and around London, Manchester and Glasgow are usually without additional costs.
Can the course include my work samples?
It is often possible to review and include consideration towards sample files however the main course content is usually structured around prepared examples which are best suited to the planned content and structure of teaching the required skills in the best format.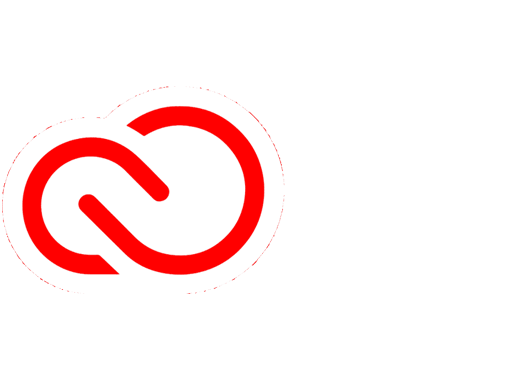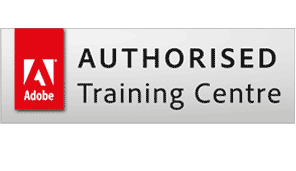 Bespoke Training Prices:
1 Delegate: £1,449
2 Delegates: £1,649
3 Delegates: £1,849
4 Delegates: £2,049
5 Delegates: £2,199
6 Delegates: £2,349
7 Delegates: £2,449
8 Delegates: £2,549
Additional costs may apply for onsite training and specialist requirements. Prices exclude vat.
Over 15 years of providing certified Adobe Design Combo training courses UK wide
5/5 Stars
I felt very comfortable and at ease and learnt a lot, Alan was a great instructor and had a great personality.
11/05/2022
5/5 Stars
I found the 3 days training with Alan extremely useful and pleasant. Alan is an excellent communicator and very patient, I didn't always get things first time. He set clear expectations for what we were going to cover and zoomed in and out of different topics, making sure we mastered a few key concepts well while still giving us a flavour for all the possibilities. We covered the basics of Photoshop, Illustrator and InDesign in a short time.
08/04/2022
5/5 Stars
Sofia was extremely helpful, knowledgeable and friendly and I have learned a lot. The computer was sometimes a bit slow but fine for the most part.
21/01/2022
5/5 Stars
As the training took place on our premises I have not commented on facilities, lunch and it equipment. Our instructor Sophia was very knowledgeable and passionate about the training. She was able to alter the training to take into account what we wanted to achieve.
09/07/2021
5/5 Stars
Fantastic training, Alan was very helpful
28/04/2021
5/5 Stars
Paul was extremely knowledgeable about the Adobe software. He presented the material and adobe functions in such a way that made it understandable, approachable, and exciting all at the same time. I would highly recommend Paul Southern as in instructor for any/all Adobe training programs.
19/02/2020
4/5 Stars
Very good experience and certainly a good way to learn the basics. Only criticism would be that to save on time and to get the most of the course, i felt that we focused a lot on "what not to do" areas instead of just showing us the areas we needed to focus on for our specific requirements.
19/02/2020
5/5 Stars
Very good with adapting to my level - good space and friendly instructor :-)
24/01/2020
5/5 Stars
Really enjoyed the course, I felt I gained so much in the 3 days of training. There was a lot to take in but Alan did it in easy to understand sections. Overall really impressed/
17/04/2019
5/5 Stars
Alan was an excellent trainer, easy to listen too and very knowledgeable
05/04/2019
5/5 Stars
Alan was brilliant.
16/11/2018
Whats Included:
Tailored course content
Online, Onsite or Classroom
Choice of dates to suit you
Certified hands-on training
Multiple delegate discount
Authorised Course Certificate
6 months post course support