Bespoke CC Design New Features - 2 Day Upgrade
Key Course Details:
Duration:
2 Days (10am-5pm)


This course can be based around our base outline or part/fully customised according to your level & requirements. Our bespoke Adobe CC Design Combo training is offered either Online, Onsite at your offices or at one of the XChange centres in London, Manchester and Glasgow.


This course can be based around our base outline or part/fully customised according to your level & requirements. Our bespoke Adobe CC Design Combo training is offered either Online, Onsite at your offices or at one of the XChange centres in London, Manchester and Glasgow.
Bespoke CC Design New Features - 2 Day Upgrade

Course Details

This is an upgrade course covering the new features of the Adobe CC design applications of InDesign CC, Photoshop CC, Illustrator CC and Adobe Bridge over a 2 day session. The course is suited to current users of the applications who are upgrading from CS4, CS5 or CS6.

The duration of this course will enable an all round grounding in the most important new features of these 4 applications to your design workflow but will not allow a fully comprehensive introduction to all aspects of each application.

Course Target Audience and delegate prerequisites:

Full Course Outline

The following is a general outline. The range of topics covered during your training is dependent upon student level, time available and preferences of your course booking.

InDesign New Features Easier Selecting and Transforming

Working with the Selection tool
Live corner effects
The enhanced Layers panel
Using Auto-Fit to set images

New Layout Tools

Exploring Mini-Bridge
Using the Gridify technique
Working with the Gap tool
Live Distribute
Live Captions
Mixed page sizes with the new Page tool

New Production Features

Working in Presentation mode
Understanding document-installed fonts
Using multithreading for faster PDF exports
Managing tracked changes in a document

New Text Frame Controls

Spanning and splitting columns
Balancing columns

Enhanced Production for Cross-Media

Creating documents with interactive features
The new Preview panel
Exploring new FLA export options
Using the Export to Interactive PDF command

Working with Video and Audio

The Media panel
Creating and using navigation points

Animations

Animating objects with the Animation panel
Creating and editing motion presets
Controlling animations with events and actions
Managing multiple animations with the Timing panel

Creating Multi-State Objects

Creating multistate objects with the States panel
Navigating states with button actions

Photoshop New Features Easier interface management with live workspaces

Automatically store task-specific workspaces that reflect your workflow, and quickly switch between them

Intelligent selection technology

Extract subjects from backgrounds more quickly and accurately, creating realistic composites

Content-aware filling and healing

Easily remove image elements and replace them with content that seamlessly integrates into its surroundings

HDR Pro

Apply greater tone-mapping power, creating high dynamic range images that range from photorealistic to surreal. Apply an HDR look to standard images with the HDR Toning adjustment

Extraordinary painting effects

Take advantage of realistic painting effects, mixing colours on the canvas and simulating bristles to produce results that rival traditional painting media

Puppet Warp

Radically transform specific image areas, while anchoring others in place

Photoshop New Features Cont'd

Automated lens correction
Quickly fix distortion using installed profiles of popular lenses, or custom profiles of additional models

Easy extrusions with 3D repoussé

Convert 2D text and artwork into 3D objects, and then extrude and inflate their surfaces

Enhanced 3D performance, workflow, and materials

Quickly optimise performance with dedicated 3D preferences. Get faster previews and rendering with the improved Adobe Ray Tracer engine
Apply materials interactively with Material Load and Drop tools

Collaborate with colleagues and quickly get client feedback with CS Review, an online service that accelerates the review process. Integrated media management

Take advantage of improved watermarking, web galleries, and batch processing in Adobe Bridge CS6
Access assets directly in Photoshop using the Mini Bridge panel

State of the art RAW processing

Remove noise in high ISO images while preserving colour and detail
Add creative effects like film grain and post-crop vignetting
Precisely sharpen images with minimal artefacts

Boost your efficiency with countless workflow improvements. Selected highlights let you:

Create layers by dragging files from Windows or Mac OS
Straighten images with the Ruler tool
Protect detail with the Sharpen tool
Apply a graduated neutral density filter
Reverse the direction of a clone source.
Customise defaults for layer styles
Paste in the same relative location, or into or outside selections
Store image-specific print settings
New GPU-accelerated features
Harness increased hardware power with features like brush previews, a colour sampler ring for the Eyedropper tool, and a -Rule Of Thirds grid for the Crop tool

Illustrator New Features Perspective Drawing and Strokes

New perspective grid
Beautiful strokes
Variable Width Strokes
Dashed line adjustments

Brush Features

Stretch control
Brushes with corner control
Bristle Brush

Graphics for web and mobile devices

Crisp graphic creation with pixel grid

Artboard Enhancements

Multiple Artboard functionality with new artboard panel
Add, re-order, re-arrange and duplicate artboards
Artboard ruler origin and coordinate changes

Resolution Independent Effects

Use Blur and Texture to maintain a consistent approach across media

Draw Behind and Inside Tools

Draw behind objects easily
Draw or place and image inside a shape

Bridge

Coverage of the new functionality of Bridge and how it works in relation to each application will be included

Training Location Options

Online ↓ London ↓ Manchester ↓ Glasgow ↓ Onsite ↓

This course is offered for your convenience at one of our bespoke training centres in London, Manchester and Glasgow, Remote Online, or Onsite at your offices anywhere in the UK. Just let us know what would work best for you or your team.

Related Courses

Below are related bespoke courses for alternative tailored training options.




Bespoke Adobe CC Design Combo Training Courses

Adobe CC Design Combo - 3 Day Essentials introduction training

Client Reviews

''Thoroughly enjoyed each day and got plenty to put into practice.''

Tracy Gibson, Wates Construction Limited, Design Combo - 5 Day Masterclass

''Enjoyed all 5 days and learned a great deal!''

Dave Winkett, halfords, Design Combo - 5 Day Masterclass

''I felt the training that was delievered was very tailored to the group of attendees. I feel this is something that could be used every day going forward. ''

Lynsey Brogan, Howden, Design Combo - 5 Day Masterclass

''The private course was very helpful and really tailored to our requirements.''

Sue Reeve, John Lewis, QuarkXPress - 2 Day Introduction

''Thoroughly enjoyed the training and picked up very useful tips on using QuarkXpress.''

Vivien Brown, Frank Cass, QuarkXPress - 2 Day Introduction

''I found the instructor very helpful and knowledgeable. I would like to return for further training...''

Rebecca Sanderson, Frank Cass, Database Publishing - 1 Day Introduction

''The tailored training idea is excellent and I had contact with my instructor beforehand who gave me advice. The facilities are very nice and convenient.''

Calliste Lelliott, Friends of the Earth, FileMaker Pro - 2 Day Introduction

''The trainer was very informative and very patient! Thanks''

Trisha White, Countrywide Assured Group plc, QuarkXPress - 2 Day Introduction

''Trainer did a great job explaining Enfocus PitStop with clear instructions''

Brenda Youngman, Cambridge University Press, PitStop Pro - 1 Day Introduction

''Very knowledgeable staff that understood common faults and errors and appreciated our requirements.''

Miguel Rodriguez, Blenheim Colour, PitStop Pro - 1 Day Introduction
Frequently Asked Questions:
What dates are available for this course?
As a bespoke course the date arrangement is based around your requirements and availability in our schedule. With your guide of when you are looking for the training we will advise suitable date options ahead of finalising the planned date(s).
Can the content be tailored to my requirements?
Yes we are flexible about tailoring content and can adapt to be fully based on your requirements, a mixture of content from different levels of our base courses or a base outline with some additional focus areas.
Can this course be delivered live online?
Yes we can provide the same bespoke course as a live online session connecting to you or your group with either Zoom or Microsoft Teams if preferred.
What is the cost to deliver the course onsite?
We are equally able to deliver our bespoke training onsite at your premises and the cost to deliver this is the same structure as classroom with the addition of basic expenses depending on your location. Onsite courses in and around London, Manchester and Glasgow are usually without additional costs.
Can the course include my work samples?
It is often possible to review and include consideration towards sample files however the main course content is usually structured around prepared examples which are best suited to the planned content and structure of teaching the required skills in the best format.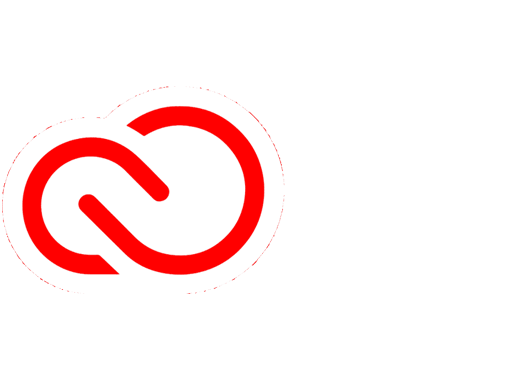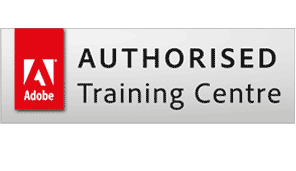 Whats Included:
Tailored course content
Online, Onsite or Classroom
Choice of dates to suit you
Certified hands-on training
Multiple delegate discount
Authorised Course Certificate
6 months post course support