Bespoke InCatalog Database Publishing
Key Course Details:
Duration:
1 Day (10am-5pm)


This course can be based around our base outline or part/fully customised according to your level & requirements. Our bespoke Database Publishing training is offered either Online, Onsite at your offices or at one of the XChange centres in London, Manchester and Glasgow.


This course can be based around our base outline or part/fully customised according to your level & requirements. Our bespoke Database Publishing training is offered either Online, Onsite at your offices or at one of the XChange centres in London, Manchester and Glasgow.
Bespoke InCatalog Database Publishing

Course Details

InCatalog - a plug-in for Adobe InDesign - is a powerful bi-directional linking tool for creating transparent links between your Adobe InDesign documents and external data. With these links in place, you never have to enter or update your data in two places (documents and database), but can simply update one or the other from the most current version.

Once links are established with the the easy-to-use linking tool, changes can be made either in the document or the database, and the changes pushed in the other direction with no extra work. (No intermediate steps such as report creation and extraction are needed.) InCatalog's links are invisible to your printed layout (but visible while you're working), and linked elements can be moved between documents freely without loss of linkage.

InCatalog can be used to update prices, graphics, or product information - even change versions or swap languages - automatically. If you have different pricing regions, you can use InCatalog to swap the prices in for each region - automatically.

Course Target Audience and delegate prerequisites:

Full Course Outline

The following is a general outline. The range of topics covered during your training is dependent upon student level, time available and preferences of your course booking.

Learn how to use InCatalog to create a database publishing solution with XChange Training.

Training Location Options

Online ↓ London ↓ Manchester ↓ Glasgow ↓ Onsite ↓

This course is offered for your convenience at one of our bespoke training centres in London, Manchester and Glasgow, Remote Online, or Onsite at your offices anywhere in the UK. Just let us know what would work best for you or your team.

Related Courses

Below are related bespoke courses for alternative tailored training options.




Bespoke Adobe InDesign CC Training Courses

Adobe InDesign CC - 1 Day Advanced Training CourseAdobe InDesign CC - 2 Day Advanced Training Course


Bespoke XTensions & Plug ins Training Courses

InData Training Course

Client Reviews

''Confident and knowledgeable trainer who took it at a nice pace so all disciplines were catered for. Thank you.''

Georgina Poole, Pennine NHS, Adobe Captivate - Four Day Masterclass

''Engaging and informative in a nice environment. Will come again!''

Simon Crossley, Great Places Housing Group, After Effects - 2 Day Introduction

''Having no previous experience with InDesign, I felt that the course content was brilliant at introducing me to the program and building my confidence.''

Abi Griffin, InDesign Introduction - 2 Days

''Very enjoyable two days. Excellent learning experience from our instructor - his attitude and knowledge was spot on. Would definitely recommend XChange Training services to any future clients.''

Alan Galbraith, NHS Trust, Premiere Pro - 2 Day Introduction

''A really informative course with lots of useful hints and tips to use InDesign.''

Anisha Patel, AAPG, InDesign - 2 Day Advanced

''Very good content and the trainer was very enthusiastic.''

Bruce James, City & Guilds, Microsoft Project - 1 Day Intermediate

''As an experienced Photoshop user it was really good to be shown that what I'm doing and the things I have taught myself are in fact right! It's also great to be shown new features. Overall a very good two days. Thanks!''

Amy Smith, schuh, Photoshop - 2 Day Bespoke

''Kicking myself for not signing up for the second day! Will return for the advanced class.''

Miguel Liévano, Brooks Murray Architects, SketchUp - 1 Day Introduction

''Considering I have never used Photoshop before I have come away with a brilliant set of new skills that will not only help in my current job but also going forward in my career. Our trainer was a positive, enthusiastic and patient course leader and I have thoroughly enjoyed my two days on the course.''

Jourdan Kenny, Trendsetter Home Furnishings, Photoshop - 2 Day Introduction

''Superb content and excellent trainer/delivery. Overall very enjoyable and I am looking forward to using the skills gained these last 2 days. Thank you!''

James White, Volker Wessels, Storyline - 2 Day Introduction
Frequently Asked Questions:
What dates are available for this course?
As a bespoke course the date arrangement is based around your requirements and availability in our schedule. With your guide of when you are looking for the training we will advise suitable date options ahead of finalising the planned date(s).
Can the content be tailored to my requirements?
Yes we are flexible about tailoring content and can adapt to be fully based on your requirements, a mixture of content from different levels of our base courses or a base outline with some additional focus areas.
Can this course be delivered live online?
Yes we can provide the same bespoke course as a live online session connecting to you or your group with either Zoom or Microsoft Teams if preferred.
What is the cost to deliver the course onsite?
We are equally able to deliver our bespoke training onsite at your premises and the cost to deliver this is the same structure as classroom with the addition of basic expenses depending on your location. Onsite courses in and around London, Manchester and Glasgow are usually without additional costs.
Can the course include my work samples?
It is often possible to review and include consideration towards sample files however the main course content is usually structured around prepared examples which are best suited to the planned content and structure of teaching the required skills in the best format.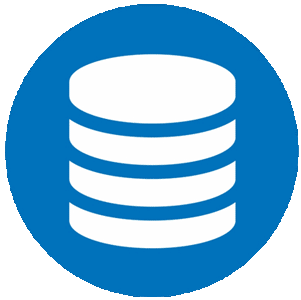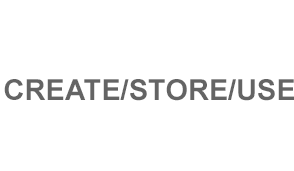 Bespoke Training Prices:
1 Delegate: £600
2 Delegates: £700
3 Delegates: £800
4 Delegates: £900
5 Delegates: £1,000
6 Delegates: £1,100
7 Delegates: £1,200
8 Delegates: £1,300
Additional costs may apply for onsite training and specialist requirements. Prices exclude vat.
Whats Included:
Tailored course content
Online, Onsite or Classroom
Choice of dates to suit you
Certified hands-on training
Multiple delegate discount
Authorised Course Certificate
6 months post course support