Bespoke InData Database Publishing
Key Course Details:
Duration:
1 Day (10am-5pm)


This course can be based around our base outline or part/fully customised according to your level & requirements. Our bespoke Database Publishing training is offered either Online, Onsite at your offices or at one of the XChange centres in London, Manchester and Glasgow.


This course can be based around our base outline or part/fully customised according to your level & requirements. Our bespoke Database Publishing training is offered either Online, Onsite at your offices or at one of the XChange centres in London, Manchester and Glasgow.
Bespoke InData Database Publishing

Course Details

InData - a plug-in for Adobe InDesign - brings the full layout, design, typographic and picture publishing power of Adobe InDesign to bear on all your data-driven repetitive publishing tasks.

You write simple text statements to import and format your text and graphics, then InData's menu-driven tools, in just a few clicks, builds your documents at hundreds, or even thousands, of pages per hour.

InData is perfect for:

Product catalogues
Financial and legal reports
Conference guides
Abstracts
Real estate guides
Trader and swap magazines
Classified advertising
Timetables
Phone books
Course listings
TV guides and much more

Course Target Audience and delegate prerequisites:

Full Course Outline

The following is a general outline. The range of topics covered during your training is dependent upon student level, time available and preferences of your course booking.

Learn how to use InDesign as part of a data driven publishing solution using InData.

Training Location Options

Online ↓ London ↓ Manchester ↓ Glasgow ↓ Onsite ↓

This course is offered for your convenience at one of our bespoke training centres in London, Manchester and Glasgow, Remote Online, or Onsite at your offices anywhere in the UK. Just let us know what would work best for you or your team.

Related Courses

Below are related bespoke courses for alternative tailored training options.




Bespoke XTensions & Plug ins Training Courses

InCatalog Training Course


Bespoke Adobe InDesign CC Training Courses

Adobe InDesign CC - 1 Day Advanced Training CourseAdobe InDesign CC - 2 Day Advanced Training Course

Client Reviews

''Excellent training day, very knowledgeable and friendly instructor. Good to have one-to-one tuition as covered a lot of topics. ''

Nadia Valkanova, Schuh, Premiere Pro - 1 Day Advanced

''I felt the training that was delievered was very tailored to the group of attendees. I feel this is something that could be used every day going forward. ''

Lynsey Brogan, Howden, Design Combo - 5 Day Masterclass

''Thoroughly enjoyed the training and picked up very useful tips on using QuarkXpress.''

Vivien Brown, Frank Cass, QuarkXPress - 2 Day Introduction

''Size of classes are perfect. Everyone was able to ask questions and get them answered. The trainer was knowledgeable and got through a huge amount of information in an understanding way...''

Ian Alwis, Cut and Polish, Maxon Cinema 4D - 2 Day Intermediate

''The instructor was fantastic - very easy going and very knowledgeable. I really enjoyed the course and will definitely look to have more training in future through XChange Training.''

David Merritt, DSM Services, SketchUp - 1 Day Introduction

''Very good trainer - easy going approach worked well - plus free reference guide to take away also a bonus. Would definitely recommend XChange Training''

Peter Beatty, Arts Council England

''Brilliant course, well tailored and thoroughly enjoyable, thanks.''

Zahra Mogul, Science and Technology Facilities Council

''Great instructor, very knowledgeable. Lots of help provided and easy to follow course. Learnt a lot in a small amount of time.''

Richard Harrison, Adobe Premiere Pro - Two Day Advanced

''My bespoke course was exactly what I had been looking for and supplied me with the confidence and raw skills to move forward. I would thoroughly recommend it to anyone.''

Sam Isbister, Sima UK, Photoshop - 2 Day Intermediate

''Very informative and easy to follow. Found it a relaxed and easy-going environment.''

Natalie McKenzie, University of Derby, Colour Management Introduction
Frequently Asked Questions:
What dates are available for this course?
As a bespoke course the date arrangement is based around your requirements and availability in our schedule. With your guide of when you are looking for the training we will advise suitable date options ahead of finalising the planned date(s).
Can the content be tailored to my requirements?
Yes we are flexible about tailoring content and can adapt to be fully based on your requirements, a mixture of content from different levels of our base courses or a base outline with some additional focus areas.
Can this course be delivered live online?
Yes we can provide the same bespoke course as a live online session connecting to you or your group with either Zoom or Microsoft Teams if preferred.
What is the cost to deliver the course onsite?
We are equally able to deliver our bespoke training onsite at your premises and the cost to deliver this is the same structure as classroom with the addition of basic expenses depending on your location. Onsite courses in and around London, Manchester and Glasgow are usually without additional costs.
Can the course include my work samples?
It is often possible to review and include consideration towards sample files however the main course content is usually structured around prepared examples which are best suited to the planned content and structure of teaching the required skills in the best format.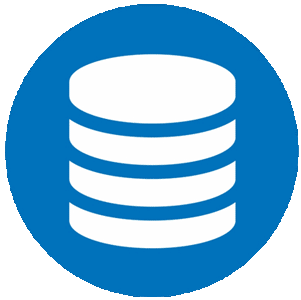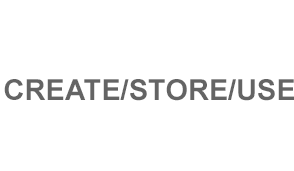 Bespoke Training Prices:
1 Delegate: £600
2 Delegates: £700
3 Delegates: £800
4 Delegates: £900
5 Delegates: £1,000
6 Delegates: £1,100
7 Delegates: £1,200
8 Delegates: £1,300
Additional costs may apply for onsite training and specialist requirements. Prices exclude vat.
Whats Included:
Tailored course content
Online, Onsite or Classroom
Choice of dates to suit you
Certified hands-on training
Multiple delegate discount
Authorised Course Certificate
6 months post course support