Adobe Illustrator CC Masterclass 4 Days - Bristol
Key Course Details:
Duration:
4
Days - 10am to 5pm
Go from being a novice to mastering the advanced tasks in the leading graphic-design program. Join us as we show you how to take charge and become an Illustrator power user. Learn the professional tips that will give your vector graphics the edge.

We will guide you on everything from getting started by making simple shapes and controlling the Illustrator environment all the way up to applying advanced techniques for creating Bézier curves and compound paths. With our help, you will become confident in using the program's advanced features to produce killer vector graphics.
Go from being a novice to mastering the advanced tasks in the leading graphic-design program. Join us as we show you how to take charge and become an Illustrator power user. Learn the professional tips that will give your vector graphics the edge.

We will guide you on everything from getting started by making simple shapes and controlling the Illustrator environment all the way up to applying advanced techniques for creating Bézier curves and compound paths. With our help, you will become confident in using the program's advanced features to produce killer vector graphics.
Illustrator Masterclass 4 Days

Course Details

This 4-day Masterclass course helps you learn about the tools and features available in Adobe Illustrator CC. We will help you understand how this industry-leading program takes graphical design to a new level. You will learn how to create and manipulate shapes and curves, combining them with text to produce simple logos ready for the web and for print. Together, we will work with colours, gradients, layers, fonts, and photos to create eye-catching illustrations and text effects. We will then move on to more advanced topics, such as enhanced control of Bézier curves, creating custom brushes, and automating workflows.

Upon successful completion of this course, you will be able to:

Navigate the Illustrator environment
Create a logo using simple shapes
Draw and understand Bézier curves, the root of drawing in Illustrator
Enhance control of Bézier curves by creating compound paths
Apply gradients and patterns
Edit paths and anchor points
Set attributes in the Appearance panel
Measure objects and place them with precision
Trace and colour your hand-drawn artwork with Live Trace, Live Paint, and Live Colour
Define custom brushes and graphic styles
Add transparencies, drop shadows, and other effects
Export illustrations for web and for print
Prepare documents for composite and commercial printing
Automate your workflow with other Creative Cloud programs

This course is the perfect preparation if you plan to take the Adobe Certified Expert (ACE) exam.

Our goals are for you to be able to create and manipulate vector graphics, to understand the advanced features of Illustrator, and to become a confident power user.

This course can be taken in a single 4-day block or split into a 2-day block (Introduction) and then a separate 2-day block (Advanced) taken at a later date.

Course Target Audience and delegate prerequisites:

This course is intended for graphic designers and textile/fashion designers, and anyone else who has visual-design responsibilities.

You will need basic PC or Mac skills, including a solid understanding of a computer's operating system (Windows or Mac OS). You will also need to know how to launch a program, create and save files, and copy files from CDs and other media.

Full Course Outline

The following is a general outline. The range of topics covered during your training is dependent upon student level, time available and preferences of your course booking.

Creating basic Documents

Explore the pre built Document Profiles
Shortcuts to navigate the Artboard effectively
Work in a Custom Workspace

Drawing in Illustrator

Use the Pen tool for straight lines
Add, delete or adjust points along a path
Understand how Bezier Curves work, learn to draw and edit these Curves
Freeform drawing and editing with this powerful tool
Create Logos using simple Shapes
Using Live Trace to transform your hand drawn sketches into vector artwork that can be further adjusted

Modifying Objects

Lasso select and the other goodies in the Select Menu
Transform objects with scale, shear, rotate & reflect tool
Be precise using Smart Guides, Grids & Guidelines
Align, Group & Duplicate to achieve better results
Layers palette: Hide & Lock Objects
Intro to Isolation Mode for effective editing
Working with Colours in Illustrator

Difference between Swatches and Colour palette

Applying colour to Stroke and/or Fill
Adjusting Stroke with the Stroke palette
Live Colour for perfect Complementary / Analogous colours
Live Paint as an easy way to colour artwork
Introducing Gradients & Patterns

Text copy in Illustrator

Point, Area and Type on a path
Import Body Type & fix Spelling Errors
Find and Replace Text or Insert Typographic Characters
Create Text Outlines to design your own fancy headlines

Outputting your Artwork

Defining cropping area
Saving your artwork in vector formats
Save for Web & Devices

Creating Complex Illustrations

Make use of Outline Strokes technique
Explore Shape Modes and Pathfinder palette - create Compound Paths for trendy grunge effects
Use Expand Appearance to modify individual elements
Create your own Custom Brushes: Calligraphy Scatter or Art, to place objects along a path
Keep your paths Simple & Cleaned Up
Graphs - use your own artwork instead of a simple bar

Modifying Artworks

Envelope Distort & other forms of Warping objects
Clipping Mask for advanced design
Transparency for more polished look
Create drop shadows, glows and more using the Stylise Live Effects
Share the appearance attributes with Graphic Styles
Explore Gradient Mesh & its ability to add realistic 3D shading and highlights to 2D graphics
Learn the difference between Filters & Live Effects
Blend shapes or groups for advanced compositions

Advanced Typographical Features

Character Palette - adjust the kerning, baseline shift, horizontal & vertical scaling
Paragraph Palette - Justification and Hyphenation options
Use the 3D feature to extrude text and other Illustrator objects

Printing your Artwork

Simulate multiple pages in Illustrator using the artboard and document setup
Flattening Transparency for raster effects like drop shadows, glows and blurs
Creating separations with Spot colour vs. Process colour

Enhancing your workflow

Explore Links & Actions palettes
Export to Flash (SWF)
Use Symbols to create elements used repeatedly in animations and complex artworks
Use the Release to Layers command to distribute all of the objects on a layer onto separate, individual layers for quick web animations
Creating Smart objects, Dragging-and-dropping and exporting layers into Photoshop

Location Details

This course is provided at the Bristol training centre located at:

The Waterfront
Welsh Back
Bristol
BS1 4SB

The training centre is conveniently located in

central Bristol

in the popular Waterfront area of the city and is easily accessible from Bristol Temple Meads.

Daily course times run between 10am and 5pm with an hour break for lunch and both mid morning and mid-afternoon refreshment breaks.

↑ Click the map to view a larger version ↑

Illustrator Masterclass 4 Days - Upcoming Bristol Course Dates

Client Reviews

"Highly enjoyable session - having had no previous experience with Illustrator it proved very easy to pick things up under guidance. Thank you XChange!"

William McPhail, Sothebys, Illustrator - 2 Day Introduction

"Hugely helpful and really appreciated the amount of tailoring and personalisation of the content of the course to what I would be doing in my role. Will definitely recommend. "

Emily Radforth, Octopus Healthcare, Adobe Illustrator - One Day Introduction

"Very well presented course, delivered at the right pace for for both beginners and those with a bit more knowledge. I feel much more confident to use this product now. "

Michael Knight, Offshore Marine Safety, Adobe Illustrator - Two Day Introduction

"Very relaxed atmosphere & friendly atmosphere. Trainer very informative, knowledgable and willing to help with any questions or difficulties. Offices in a good central location. An enjoyable and informative course."

Kerry Duguid, Plant Integrity Mgmt., Illustrator - Two Day Introduction

"The trainer was very good indeed. We got a lot out of the experience and will book again for more training in the future."

Neil Cleverley, TTS Group, Illustrator - 2 Day Migration

"Excellent, as always! Great teaching methods, fun and interesting, easy to follow. Always a great experience!"

Richard Littler, Brother, Illustrator - One Day Intermediate

"I found this course to be extremely helpful. I now feel like I have a lot more confidence using the software and have a much better knowledge."

Abi Griffin, 2 Day Illustrator Advanced

"Knowledgable, small class made it easy to ask questions and get feedback within the time limit. Friendly people, plenty of tea, coffee etc, comfortable surroundings."

Claire Huntley, Ryman, Adobe Illustrator - 1 Day Introduction

"I am very pleased with the course and its contents. I feel it will generally enhance my abilities to undertake tasks which previously I would not be confident with. Highly recommended and would have no hesitation in suggesting the course to anyone with a professional interest in graphics."

David Sparkes, Brady, Illustrator - 2 Day Introduction

"The Illustrator course was well-organised, well-paced, informative, and I learned many new features and ways to use the software for potential real-world applications."

Megan Wolf, Makro, Illustrator - 1 Day Introduction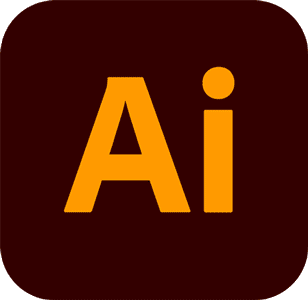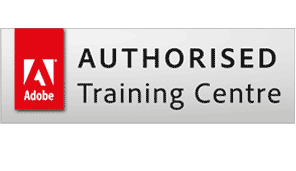 Next Dates:
View the Live Online version of this course
Over 15 years of providing certified Adobe Illustrator training courses UK wide
5/5 Stars
A fantastic, packed 4-day course that has been so beneficial. I feel I've learned so many useful skills, hints, tricks and shortcuts when using Illustrator. Phil was a brilliant trainer and structured the course perfectly to suit the needs of the participants. Delighted with how it went!
23/11/2023
5/5 Stars
I have leant how to use the basic controls of Adobe Illustrator.
21/11/2023
5/5 Stars
really good, informative, nothing too much to ask.
21/11/2023
5/5 Stars
my skills have improved and i have learned the basics which im happy with
21/11/2023
5/5 Stars
Course went through a lot but wasn't too rushed. Lots of time to ask questions. Phil was great
21/11/2023
5/5 Stars
Another great Adobe course, would definitely recommend to friends and colleagues. Thank you.
20/11/2023
4/5 Stars
There is not a lot of time to do this, but more practical examples would be good
09/11/2023
4/5 Stars
More task orientated practice time. At times the demonstration moved on while we were practising - splitting this up could be beneficial
07/11/2023
4/5 Stars
Great class with lots of tips and tricks learnt. Would be ideal to have a set of premade notes for the basics to take away with us
07/11/2023
5/5 Stars
Training went at an appropriate speed, trainer was very knowledgeable and checked in regularly to make sure everyone understood the elements. Allen has a great training style!
17/10/2023
5/5 Stars
Went through the course at a good pace, made it easy to follow. Covered lots of different aspects of Illustrator that are relevant to my role. Number and lengths of breaks were perfect.
19/09/2023
5/5 Stars
Doug was great. He made the course enjoyable and I learned a lot across the week (I've done the full five days). He was really friendly- and knowledgeable. I'd happily do another training course with him. He made sure we were comfortable and prepped for the exam. This is the second time I have completed a course with xchange training and both have been great.
07/07/2023
5/5 Stars
The course was very thorough and informative, and Doug was great at answering questions and going through everything. I learned so much that I didn't even know existed in Illustrator and will be sure to use many new shortcuts and more efficient and creative ways of working now.
06/07/2023
5/5 Stars
Brilliant! Learned so much. Could ask any questions at any point during the course.
04/07/2023
5/5 Stars
I thought the course was excellent. Doug was a fantastic tutor - so full of enthusiasm and passion for the subject, despite, I'm sure, having delivered the same course numerous times! The pace was slow enough to comfortably take it, but fast paced enough to maintain attention and engagement.
04/07/2023
5/5 Stars
really engaging teacher who provided all the basics for illustrator in a really easy to understand way - happy to answer questions when we were stuck and a good amount of breaks etc. thank you!!
23/06/2023
5/5 Stars
Great advice with real life examples!! Really helpful when I was stuck with little bits of the steps. Learned alot!
23/06/2023
5/5 Stars
Phil was an awesome teacher with knowledge on absolutely everything I asked about. His ability to recall tips, tricks, keyboard shortcuts, etc was excellent and honestly can't fault it.
22/06/2023
5/5 Stars
Its been a great couple of days in addition the the photoshop and indesign courses. Once again enjoyed every minute of it and Phil has helped me to understand how to redesign the logos for my company, which has been a tricky situation without any of the original files after someone left the company.Would highly recommend the course to anyone who wants to learn these skills. Phil is a great teacher and keeps you engaged throughout!
23/05/2023
5/5 Stars
Enjoyed the 2 days and learnt at lot about Illustrator considering I had no prior knowledge. Phil is very knowledgeable and passionate about his subject and this made the training more engaging!
23/05/2023
5/5 Stars
A really enjoyable two days of taking a look through Illustrator. The course was delivered a nice pace, nothing rushed. I came away with lots to work on and trial back at work. Phil was hugely knowledgeable and provided great answers to my questions.
23/05/2023
5/5 Stars
Brilliant as always, so helpful and understanding when needing help. This is my second course and hopefully not my last! Amazing teacher, Phil! So great at teaching - really explains the process, his style and approach is great.
23/05/2023
5/5 Stars
The course has been very helping in allowing me to understand the basics of Illustrator, whilst I have taught myself (badly) the software it has been invaluable to get guidance from someone who clearly knows their way around the program and takes time to explain and demonstrate every feature that we need to know about.
10/05/2023
5/5 Stars
I really liked the course. Doug was an excellent teacher and really clear. I liked how he asked if we had any questions, and was very helpful. :)
10/05/2023
4/5 Stars
straightforward and smooth
28/04/2023
5/5 Stars
Really well thought out course, lots of knowledge about the software which is really useful to know - overall enjoyed it!
20/04/2023
5/5 Stars
clear instructions, well timed, and all my questions were answered
19/04/2023
5/5 Stars
fANTASTIC
28/02/2023
5/5 Stars
Prior discussion to target exactly what the trainees required from the session may have improved the content
27/02/2023
5/5 Stars
Craig is an extremely knowledgeable and engaging instructor that tailors your training requirements on-the-fly when requested.
27/02/2023
5/5 Stars
The training was absolutely brilliant. Phil had such a positive and energetic attitude. He was very knowledgeable, and went at a pace that suited the group and constantly kept an eye on the group to ensure we were all at the same stage, stopping to answer any questions as we went along. The organisation of the session was also brilliant!
10/02/2023
5/5 Stars
A really comfortable environment with a tutor who could answer any questions I had. Resources were organised and helpful.
10/01/2023
4/5 Stars
The course was interesting & the trainer was really good. My only comment is that with me being a beginner, I felt it moved too fast in some parts. It was difficult to watch the demonstration simultaneously with doing the activities myself.
12/12/2022
5/5 Stars
Doug was very helpful and obviously very enthusiastic and passionate about the software and all of it's tools.
24/11/2022
5/5 Stars
I really enjoyed the course. Doug was a great tutor, spent time on things if needed and if questions were asked. He was very detailed in explaining things and it provided me with a great refresh of the basics of illustrator.
23/11/2022
4/5 Stars
Phil is great, im sure ill get on another course, and recommend to friends and family
25/10/2022
5/5 Stars
great overall experience
21/10/2022
5/5 Stars
Doug has been a brilliant teacher. He is very knowledgeable, patient and a clear communicator.
21/10/2022
5/5 Stars
Course content was very well planned, thorough and well delivered. All questions were answered and demonstrations clear. Extremely useful content and very knowledgeable tutor. Great pace and feel like I have learnt a lot. Keen to undertake other courses.
06/10/2022
5/5 Stars
Phil was a great tutor, very helpful and I'm looking forward to seeing him next month for my Photoshop training.
06/10/2022
5/5 Stars
Phil was absolutely great!! I am so happy I took the course. Have learned so much. Phil was an excellent teacher!
06/10/2022
5/5 Stars
I had basic knowledge on Illustrator prior to the class but left with a whole new set of skills and tips supplied by Craig. Craig provided insight knowledge and made the class enjoyable and easy to follow. I felt very included throughout the whole day despite being the only remote attendee.
13/09/2022
4/5 Stars
I am not sure but is it because I know Illustrator before the class was a little bit boring. When I asked my colleagues they felt the same. The instructor takes long time to illustrate the tool. I think the course should be shorter in time.
13/09/2022
5/5 Stars
The course was a great introduction to illustrator. Lots learnt and great course content.
26/08/2022
5/5 Stars
Great tutor who was very engaging and knowledgable. The course covered all elements and was well paced with ample opportunities for questions.
23/08/2022
Whats Included:
Your choice of Windows or Mac
Certified hands-on training
Small class size (max 4-8)
6 months post course support
Quality reference manual
Authorised Course Certificate
Lunch and refreshments
Frequently Asked Questions
What are the course times?
For all courses in the London Centre the normal session timings are 10am to 5pm with an hour break for lunch. In addition to the hour lunch break there are also two fifteen minute coffee breaks mid morning and mid afternoon.
Daily times are:
09.45 - Registration
10.00 - Course start
13.00 - Lunch
14.00 - Afternoon starts
17.00 - Course ends
Do you offer discounts
or promotions?
We offer a range of regular discounts available for self funding individuals, charities and education along with period special offers. See our promotions page for full details.
What is provided with this course?
During the course we provide all computers for your use with choice of Windows or Mac, lunch and refreshments along with pads & pens. After the course you will receive the authorised Certificate, quality reference manual and 6 months direct post course support.
Does this course give
a qualification?
Although this course does not provide an actual qualification each delegate is provided with an official Certificate for completion of the course level.
Can you invoice my company?
In short yes we can provide 30 day invoice terms to any UK Limited company with the provision of your official purchase order and/or completing the invoice request for your booking online.