Adobe Photoshop CC Introduction Masterclass 4 Days - Glasgow
Key Course Details:
Level:
Introduction to Advanced
Duration:
4
Days - 10am to 5pm
Go from being a novice to mastering the advanced tasks in the leading image-manipulation program. Join us as we show you how to take charge and become a Photoshop power user. Get the know-how you need on photo retouching and much more.

We will guide you on everything from getting started by making simple adjustments and controlling the Photoshop environment all the way up to applying advanced techniques for retouching photos. With our help, you will become confident in using the program's advanced features to produce visual compositions that stand out.
Go from being a novice to mastering the advanced tasks in the leading image-manipulation program. Join us as we show you how to take charge and become a Photoshop power user. Get the know-how you need on photo retouching and much more.

We will guide you on everything from getting started by making simple adjustments and controlling the Photoshop environment all the way up to applying advanced techniques for retouching photos. With our help, you will become confident in using the program's advanced features to produce visual compositions that stand out.
Photoshop Masterclass 4 Days

Course Details

This 4-day Masterclass course helps you learn about the tools and features available for power users of Adobe Photoshop. We will help you understand how this industry-leading program takes image manipulation to a new level. We will guide you in learning the work area and making basic adjustments, moving on to more advanced topics such as facial retouching, creating brushes and patterns, and the automation of workflows.

Upon successful completion of this course, you will be able to:

Navigate the Photoshop environment
Select parts of an image in several ways
Enhance images by using Adjustment Layers, Smart Sharpen and content-aware tools
Understand tools used for painting and retouching images
Adjust the contrast and brightness of your artwork
Fill areas with colour and gradients
Blend images to create simple compositions
Create type and produce simple adverts
Resize images for the web and for print
Add, adjust and style both text and layers
Warp images and apply other special effects
Integrate your workflow with Adobe Bridge
Output artwork for the web
Prepare images for print
Apply advanced facial retouching and manipulation techniques
Handle and adjust photos in Camera Raw format
Customise and create brushes and patterns
Mask and lock parts of an image
Automate your workflow with other Creative Cloud programs

This course is the perfect preparation if you plan to take the Adobe Certified Expert (ACE) exam.

Our goals are for you to be able to apply a wide range of image adjustments, to understand the advanced features of Photoshop, and to become a confident power user.

This course can be taken in a single 4-day block or split into a 2-day block (Introduction) and then a separate 2-day block (Advanced) taken at a later date.

Course Target Audience and delegate prerequisites:

This course is intended for digital artists and photographers as well as those who work for advertising agencies, design agencies, marketing agencies, production houses, and specialist corporate departments.

You will need basic PC or Mac skills, including a solid understanding of a computer's operating system (Windows or Mac OS). You will also need to know how to launch a program, create and save files, and copy files from CDs and other media.

Full Course Outline

The following is a general outline. The range of topics covered during your training is dependent upon student level, time available and preferences of your course booking.

Managing the Adobe Photoshop Environment

Exploring the Interface
Managing Panels
Adjusting and Saving your Workspace
Zooming in and out and moving around
Using Undos with the History Panel
Customising Keyboard Shortcuts

Working with Selections

Creating Selections using Marquee, Magic Wand, Quick Selection and Lasso tools
Adding and Subtracting from a selection
Transforming a Selection
Modifying a Selection using Refine Edge
Saving and Reloading a Selection

Enhancing an Image

Cropping an image
Using Levels and Curves Adjustment Layers
Using Hue/Saturation Adjustment Layer
Using Colour Balance Adjustment Layer
Sharpening using Smart Sharpen
Using improved selecting and masking
Selecting using Paths
Using Refine Edge
Working with content-aware fill
Using content-aware healing
Using content-aware scaling
Using Content-Aware Move Tool
Advanced masking with Calculations and Apply Image

Painting, Retouching and creating Artistic Images

Basics of Painting
Clone Stamp and Healing Brush tools
Using the Filter Gallery
Customising Brushes
Creating your own Brushes
Customising Patterns
Portrait retouching
Skin Softening Techniques for Retouching
Sharpening methods
Specific colour adjustment
Removing unwanted elements

Working with Layers

Creating New Layers
Transforming Layer Objects
Applying Transparency and changing the Blend modes
Adding Text
Creating Layer Masks
Adding Layer Styles
Best practice for managing multiple Layers
Working with Lock options
Creating Clipping Masks
Using Smart Objects
Using Vector Shape Layers

Working with Colour

Choosing colours
Using the Eyedropper tool
Filling an area with colour
Creating gradients
Understanding the Colour Settings
Working with Image Profiles
Using Proof options
RGB vs CMYK workflow for print

Adding Type

Using the Type tool
Formatting Text
Adding Layer styles to Text
Rasterising text

Checking the Image settings

Sizing images for web pages
Sizing images for print
Resizing images
Changing the Canvas Size

Saving images

Understanding different file types
Saving for Web

Layer Masks

Working non-destructively with Layer Masks
Creating Layer Masks
Editing Layer Masks
Creating Fading Effects with Layer Masks

Camera Raw files

Understanding Camera Raw
Adjusting Raw files
Managing Raw files from the same shoot
Camera Raw Workflow
Creating Camera Raw Presets and Applying them
Batch Processing Images with Camera Raw Presets

Streamlining work

Creating Actions
Using Droplets and Batch processing
Using Layer Comps to manage layouts
Incorporating Bridge

Image manipulation tools

Using Puppet Warp
Using Vanishing Point
Using Liquify
Applying Lighting effects
Creating Panoramic images with Photomerge

Preparing images for use

Slicing images for the web
Creating animated Gifs
Preparing Photoshop images to be traced in Illustrator
Understanding how Photoshop and InDesign work together

Location Details

This course is provided at our Scotland training centre located in central Glasgow at:

Centrum Business Centre
38 Queen Street
Glasgow
G1 3DX

The Glasgow training centre is located on Queen Street in the heart of Glasgow close to Central Station, Queen Street Station and Argyle Street Station.

Daily course times run between 10am and 4:30pm with an hour break for lunch and both mid morning and mid-afternoon refreshment breaks. We recommend arrival at 9.45am for registration on the first day of the course.

View Full details of our Glasgow Training Venue and Course options

↑ Click the map to view a larger version ↑

Photoshop Masterclass 4 Days - Upcoming Glasgow Course Dates

| | | |
| --- | --- | --- |
| | | |
| | | |
| | | |

Photoshop Masterclass 4 Days - Split Date Options

Photoshop Introduction

4 Jul - 5 Jul
19 Sep - 20 Sep
21 Nov - 22 Nov


Photoshop Advanced

6 Jul - 7 Jul
21 Sep - 22 Sep
23 Nov - 24 Nov


Client Reviews

"The trainer was great and had sound knowledge of Photoshop. He ensured that we were all happy with the content being covered. "

Asad Chaudary, British Council, Photoshop - 2 Day Introduction

"Thoroughly enjoyed each course I've completed with XChange and found the training style to be brilliant and conducive to learning."

Paul Fisher, BAE Systems, Photoshop - 2 Day Advanced

"Easy to book and good service. Nice classroom setting, good course content and enjoyable experience. Would recommend to anyone."

Thomas Barton, HSBC, Photoshop - 2 Day Introduction

"Our instructor put us at ease immediately and explained all course content very clearly and efficiently. He quickly realised what level we were at and adapted the content to suit. "

Lynn McBean, Material MC, Photoshop - 1 Day Bespoke

"An excellent introduction to Photoshop - well paced, informative and the tutor was very attentive to our needs. "

Hayley Gelling, Production Guild, Photoshop Essentials - 1 Day

"The course was very helpful. As a complete novice I now feel I have enough knowledge to get started. I enjoyed the relaxed atmosphere and small group. I would definitely recommend this course. "

Kerri McKenna, The Bead Shop, Photoshop Introduction - 2 Days

"Thank you very much for a really good course yesterday. I have been a Photoshop user for several years but this is the first time I have understood how the program works which is exactly what I wanted to achieve, as well as learn good practice and new techniques."

Robert Green, Larato, Photoshop 1 Day Introduction

"Excellent service and a great place to be trained with superb and well presented facilities. Trainer couldn't have been better - we will definitely invest in another training course."

Ben Ellis, National Lottery, Photoshop - 2 Day Advanced

"Teaching was at a good pace and the instructions given were comprehensive without being overly technical. I have learned many things which will help in my ongoing graphic design work. "

Zahir Raniwalla, M&I Materials, Photoshop - 2 Day Introduction

"Great course, great tutor - really enjoyed it! Cheers!"

Simon Thompson, Bedford Borough Council, Photoshop - 2 Day Intermediate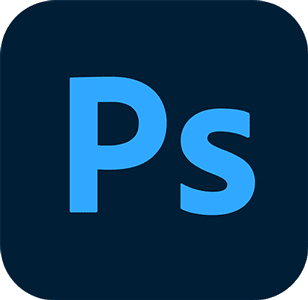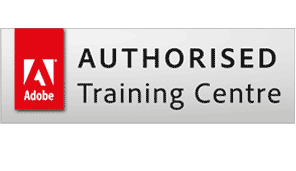 Next Dates:
04 Jul - 07 Jul
19 Sep - 22 Sep
21 Nov - 24 Nov
Split Course Date Options:
Photoshop Introduction
4 Jul - 5 Jul
19 Sep - 20 Sep
21 Nov - 22 Nov
Photoshop Advanced
6 Jul - 7 Jul
21 Sep - 22 Sep
23 Nov - 24 Nov
Over 15 years of providing certified Adobe Photoshop training courses UK wide
4/5 Stars
Would be good to contact us prior to the training to find out if there is anything specific we would like to learn on the course so we can have a think about it before. I thought it would already have a rigid structure so didn't research into what I would have liked to learn.
17/06/2022
5/5 Stars
Great course!
10/06/2022
5/5 Stars
Really interactive course and gain a lot of helpful knowledge
10/06/2022
5/5 Stars
Phil is great - so knowledgeable and friendly. His training is always expert and fun. :)
10/06/2022
5/5 Stars
Phil is a great instructor. I enjoyed my lessons a lot and have gained confidence in Photoshop.
09/06/2022
5/5 Stars
Phil is an excellent instructor. He gives us pause to write down notes and try things out on our computer. He explains concepts in an easily-digestible way and really helps me to understand the fundamentals such as layer masks and introduces me to a non-destructive workflow. Very professional and engaged throughout. Highly recommended!
07/06/2022
5/5 Stars
Excellent course and trainer
26/04/2022
5/5 Stars
Highly informative, great learning & strong indicative knowledge of the Photoshop programme gained.
26/04/2022
5/5 Stars
Instructor was very good
20/04/2022
5/5 Stars
The course was fantastic. We got off to a rocky start which was due to technical issues on my part and Alan was nothing but helpful and reassuring. I understood everything he was taking me through and anything I wasn't following him on, I quickly asked and he went through it again from the top which was massively helpful. Thank you very much once again!
12/04/2022
5/5 Stars
The course was great and I learnt a lot that I didn't know before. Doug made it really engaging and it flew by.
31/03/2022
5/5 Stars
Just a nice relaxed, well crafted training course. The course itself was very easy to follow and it was very easy to ask questions. The exam prep session, was just brilliant.
31/03/2022
5/5 Stars
Alan is a very professional teacher, thank you
29/03/2022
5/5 Stars
Thoroughly enjoyable and very informative.
29/03/2022
4/5 Stars
Course was very insightful, the trainer gave a nice introduction to the tools and functions of photoshop.
29/03/2022
5/5 Stars
Doug was a thorough trainer who shared a lot of experience and knowledge throughout the 2 days. He was easy to understand and helpful in answering any questions I had. In terms of course structure, it's very comprehensive and I've learnt a lot about Photoshop which should help me in my marketing role/ beyond.
29/03/2022
5/5 Stars
It was great, but the room was too hot
29/03/2022
5/5 Stars
For me personally, less time on filters and more time going through the steps of selecting an item and using q mode. Everyone is going to be different!
10/03/2022
5/5 Stars
I thought the course was very very good and I am incredibly happy with my experience. Doug clearly has all the knowledge and was incredibly insightful and likeable. My one comment would be that I feel like there is some time wasted when going through features such as filters. I think these sections could just be easily explored on your own and there is no need to go through every ingle one as a class, Similar for adjustments. Think this time could be spent learning a few other bit and potentially just pluck out the best / most important ones / the ones that are hardest to understand or use. However despite this all in all I am very happy, so a massive thank you.
10/03/2022
5/5 Stars
Very good course, went at a great pace and covered many different aspects of photoshop. Doug was fantastic! Will definitely be using Xchange in the future should I need to do anymore courses.
10/03/2022
4/5 Stars
Doug was fantastic and the course was great. There are just a couple of things that I think could have improved my experience. 1. A longer course - although I learnt a great deal and am far more advanced in my knowledge, I still feel like there's more that we could have gone over in terms of how to use different tools and linking practices i.e. not just learning what things are and how to use them but also examples of how to use them with other tools for better results 2. Linked to the above, a slower pace and more time for practice rounds - Photoshop is quite complex and there's a lot to get your head around - more time to practice in between learnings would have been really helpful in terms of knowledge retention. Extending the course by a day or two or even an earlier start/later finish time would have been really useful. But as I say, Doug (& Adam) were great and I had a really good few days, nothing was too much trouble for them and I learned a great deal - thank you so much!
22/02/2022
5/5 Stars
Alan was so helpful and extremely good at explaining how everything worked. He was full of knowledge and made sure I understood every step and went out of his way to assist when I had any questions. It was one of the best training sessions I have ever been on!
20/01/2022
5/5 Stars
Really well thought out course, all questions answered and a good paced course in general. Trainer really patient and thorough.
14/12/2021
5/5 Stars
it was brilliant very friendly cant wait to come back again
14/12/2021
5/5 Stars
Phil was extremely helpful and patient dealing with technical difficulties and disruptions. I was impressed by his ability to ensure that both in-person and remote participants received immediate assistance. I also appreciated the many "tips" and short-cuts that Phil shared with the group as well as his sensitivity in ensuring that we had the time we needed to make notes of so much good information.
14/12/2021
5/5 Stars
I like the pace at which the course moves / how the tools we will use the most are the ones best covered / learning shortcuts and time savers / education into other areas such as photography that are relevant to the programme
09/12/2021
5/5 Stars
The course content was great and Doug did an excellent job introducing us to all Photoshop tools and giving us alternative ways of doing things. I found the course very informative and I definitely have a much better understanding of the tool now that I had two days ago.
09/12/2021
5/5 Stars
Doug is really knowledgeable with Photoshop and has lots of experience. Willing to take time to answer specific questions or find out the answers.
28/10/2021
5/5 Stars
Great session and lots of insight gained into using photoshop as a beginner.
27/10/2021
5/5 Stars
I enjoyed the course, there was lots of exciting content covered- Alan was very helpful and informative. I would definitely do another course and advised my colleagues to attend.
07/10/2021
5/5 Stars
Excellent delivery and content from Alan - thanks very much
05/10/2021
5/5 Stars
Really great course, very impressed.
05/10/2021
5/5 Stars
very useful for using within my business... what I did like was that Susannah allowed time for us to practice during the session... this meant we could ask questions if we were unsure....this helped me to retain what I learnt better than any other course I've attended.
28/09/2021
5/5 Stars
Lots of content worked into two days which was manageable and interesting. Did not feel overwhelming and the instructor was willing to help at any time. Also helped to have a book to takeaway and recap on any of the areas.
28/09/2021
5/5 Stars
Great course, with lots packed in over the two-days. Lots of practice exercises which help you to remember what you've learnt. Overall, a very enjoyable experience.
27/09/2021
5/5 Stars
A really good introduction. Susannah is an excellent tutor with a very good teaching style - communicating complex tasks in an easy-to-follow way. A good balance of learning between viewing on-screen and practical application through exercises. A lot of detail to fit into two days but hopefully I'll retain most of it! I would definitely recommend this course.
27/09/2021
5/5 Stars
I have a much better understanding of Photoshop now and will be able to use it more confidently, in conjunction with Indesign.
05/08/2021
5/5 Stars
the experience was great especially for someone like me whoeknowledge was very minimal. So my overall increase of knowledge has been fantastic
05/08/2021
5/5 Stars
It was a really good course. Although what appeared to start slowly, picked up pace and offered a variety of content and interest.
03/08/2021
5/5 Stars
I have no experience of using adobe photoshop at all. However since this introductory course than I understand the basics shown to me, its just me putting into practice now.
13/07/2021
5/5 Stars
Alan was extremely knowledgable and patient. The training flew and I was so excited to attend each day!
08/07/2021
5/5 Stars
Course content and training was excellent - only issue was internet connection which is pretty unavoidable!
24/06/2021
5/5 Stars
Great course and I highly recommend it!
24/06/2021
4/5 Stars
It would have been good to go through a few more exercises on our own so we could get a better grasp of the platform, but it was a very good and informative course.
24/06/2021
5/5 Stars
I learnt a lot on the course including many new features I wasn't aware of and lot of ways of doing things in a more efficient way, which will be really helpful to me. Phil was a great instructor, he was very helpful and explained things really clearly. I really enjoyed the course. Thank you.
10/06/2021
Whats Included:
Your choice of Windows or Mac
Certified hands-on training
Small class size (max 4-8)
6 months post course support
Quality reference manual
Authorised Course Certificate
Lunch and refreshments
Frequently Asked Questions
What are the course times?
For all courses in the Glasgow Centre the normal session timings are 10am to 5pm with an hour break for lunch. In addition to the hour lunch break there are also two fifteen minute coffee breaks mid morning and mid afternoon.
Daily times are:
09.45 - Registration
10.00 - Course start
13.00 - Lunch
14.00 - Afternoon starts
17.00 - Course ends
Do you offer discounts
or promotions?
We offer a range of regular discounts available for self funding individuals, charities and education along with period special offers. See our promotions page for full details.
What is provided with this course?
During the course we provide all computers for your use with choice of Windows or Mac, lunch and refreshments along with pads & pens. After the course you will receive the authorised Certificate, quality reference manual and 6 months direct post course support.
Does this course give
a qualification?
Although this course does not provide an actual qualification each delegate is provided with an official Certificate for completion of the course level.
Can you invoice my company?
In short yes we can provide 30 day invoice terms to any UK Limited company with the provision of your official purchase order and/or completing the invoice request for your booking online.