JavaScript Introduction 2 Days - Glasgow
Key Course Details:
Duration:
2
Days - 10am to 5pm
Learn the fundamentals of JavaScript as we show you how to improve the form and function of your websites. Our tips and tricks will show you easy ways to add interactivity features to your pages. An ideal introduction for non-coders to pick up this powerful scripting language for the web.

After we guide you through the basics of what the JavaScript language is, we will move on to show you how you can use it to respond to actions taken by your users on the web. You will learn how to handle button clicks, validate form data, move and hide objects, adjust visual styling, and more. This course is the perfect way to develop the skills to enhance all your web projects.
Learn the fundamentals of JavaScript as we show you how to improve the form and function of your websites. Our tips and tricks will show you easy ways to add interactivity features to your pages. An ideal introduction for non-coders to pick up this powerful scripting language for the web.

After we guide you through the basics of what the JavaScript language is, we will move on to show you how you can use it to respond to actions taken by your users on the web. You will learn how to handle button clicks, validate form data, move and hide objects, adjust visual styling, and more. This course is the perfect way to develop the skills to enhance all your web projects.
JavaScript Introduction 2 Days

Course Details

This 2-day Introduction course will give you a comprehensive grounding in JavaScript, the most popular scripting language for the web. With our help, you will learn how simple commands can be used to add interactive features that bring static web pages to life. Together, we will produce scripts to detect actions by our users and then respond by making dynamic changes to the appearance or the content of our pages.

Upon successful completion of this course, you will be able to:

Understand the JavaScript language and the Document Object Model
Detect and respond to user actions
Manipulate an object's position and visibility on a web page
Validate form input data
Fix coding errors, trigger alerts, and add coding comments
Use Cascading Style Sheets
Write JavaScript that is compatible across browsers

Our goal is for you to understand and use this powerful scripting language for the web.

Course Target Audience and delegate prerequisites:

This course is intended for web designers who are new to JavaScript and who wish to add interactivity to their web pages.

You will need an understanding of how web pages work. Ideally, you will have taken our HTML & CSS Combo Essentials Introduction 2 Day course.

Full Course Outline

The following is a general outline. The range of topics covered during your training is dependent upon student level, time available and preferences of your course booking.

Getting Started with JavaScript

Create Basic JavaScript Script
Types of Scripts
The Script Tags
Components of JavaScript
The Alert Statement
Browser Support
Script Errors
Identify Scripting Guidelines
Comments
Line Terminators

Managing the Browser Window

Display Messages on the Status Bar
Objects
Types of Objects
Client-Side Objects
Core Objects
Object Hierarchy
Instances
The Window Object
Window Object Properties
Window Object Methods
Event Handler
Mouse Events
Open a Linked Page in a New Window

Managing the Document

Write Content to a Document
The Document Object
Document Properties
Document Methods
Document Event Handlers
Create a Dynamic Document
Document Object Model
DHTML
Image Rollover

Location Details

This course is provided at our Scotland training centre located in central Glasgow at:

Centrum Business Centre
38 Queen Street
Glasgow
G1 3DX

The Glasgow training centre is located on Queen Street in the heart of Glasgow close to Central Station, Queen Street Station and Argyle Street Station.

Daily course times run between 10am and 4:30pm with an hour break for lunch and both mid morning and mid-afternoon refreshment breaks. We recommend arrival at 9.45am for registration on the first day of the course.

View Full details of our Glasgow Training Venue and Course options

↑ Click the map to view a larger version ↑

JavaScript Introduction 2 Days - Upcoming Glasgow Course Dates

| | | |
| --- | --- | --- |
| | | |
| | | |

Client Reviews

"Really enjoyed the course and I got a lot out of it. The small number of people on the course meant it was very much tailored for our specific needs."

Stacey Miller, Marlborough Fund Managers, JavaScript - 2 Day Introduction

"I got exactly what I was looking for from this course, thank you!"

Andrew Mensah, HomeAway UK LTD, Javascript - 2 Day Introduction

"Excellent training and great central location. Learnt a lot more in two days than I thought I would."

Rob Massey, Trinity CofE High School, JavaScript - 2 Day Introduction

"Great course, really good fun. The trainer had a fantastic grasp of the subject and was very helpful."

Cath Levett, Javascript - 2 Day Introduction

"The training was very useful and there were two of us in the class so we had a lot of 1-on-1 training which was great. Relaxed but a focused atmosphere."

Clare McCarthy, Charles Tyrwhitt, Illustrator - 2 Day Advanced

"Thank you for the InDesign training which both Paula and I found extremely efficient and a well taught."

Pippa Coffin, James Glancy Design

"The instructor was very knowledgeable and patient and went at just the right learning speed for my level. One to one tutorial has been very beneficial for my learning of HTML and CSS and a great introduction."

Dawn Irons, Imago Group plc, HTML and CSS - 2 Day Introduction

"Got everything I wanted and more. Will highly recommend."

Elisa McCafferty, Muse - 1 Day Introduction

"Very good and extremely informative. Complicated enough to be challenging yet explained well enough to not put me off. Thanks!"

Will Jobbins, Freelance, WordPress - 2 Day Introduction

"Fantastic, well-paced course with excellent instructor - both in terms of knowledge and delivery."

Paul Duthie, Pennine Care NHS, Adobe Premiere Pro - 2 Day Introduction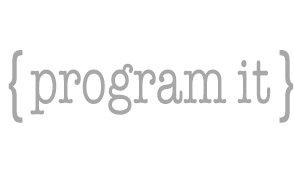 Next Dates:
24 Aug - 25 Aug
31 Oct - 01 Nov
Over 15 years of providing certified Javascript training courses UK wide
5/5 Stars
My tutor was amazing, patient and very knowledgeable. Went at the pace I wanted to and covered a lot of content in just two days. Very happy.
28/04/2022
5/5 Stars
Will was a first class trainer who displayed exceptional knowledge and enthusiasm for the subject matter in hand. He made it enjoyable and interesting to learn. I would have no hesitation in using his, or XChange services again. Thank you.
09/09/2021
5/5 Stars
Great structure to the course, creating a very good understanding of the basics of HTML, js, css and jquery.
16/10/2019
5/5 Stars
Was a really insightful course, I learnt alot!
16/10/2019
5/5 Stars
Very good trainer, excellent rapport. Very knowledgable.
01/10/2019
5/5 Stars
Very knowledgeable and enthusiastic trainer. Very postive experience overall.
01/10/2019
4/5 Stars
I hadn't has as much experience with javascript, jquery etc. as other members of the class, so I took notes but did have trouble following some of it. I will digest and go through again after the course.
01/10/2019
5/5 Stars
Very enjoyable course, delivered in a relaxed and fun manner. leaves me wanting more
01/10/2019
5/5 Stars
A very patient and helpful instructor, ready to go at the pace of the audience knowledge
01/10/2019
5/5 Stars
The trainer Will was a fantastic instructor who has great knowledge of JavaScript
09/07/2019
5/5 Stars
Amazing course learnt alot would reccomend to any one.
09/07/2019
Whats Included:
Your choice of Windows or Mac
Certified hands-on training
Small class size (max 4-8)
6 months post course support
Quality reference manual
Authorised Course Certificate
Lunch and refreshments
Frequently Asked Questions
What are the course times?
For all courses in the Glasgow Centre the normal session timings are 10am to 5pm with an hour break for lunch. In addition to the hour lunch break there are also two fifteen minute coffee breaks mid morning and mid afternoon.
Daily times are:
09.45 - Registration
10.00 - Course start
13.00 - Lunch
14.00 - Afternoon starts
17.00 - Course ends
Do you offer discounts
or promotions?
We offer a range of regular discounts available for self funding individuals, charities and education along with period special offers. See our promotions page for full details.
What is provided with this course?
During the course we provide all computers for your use with choice of Windows or Mac, lunch and refreshments along with pads & pens. After the course you will receive the authorised Certificate, quality reference manual and 6 months direct post course support.
Does this course give
a qualification?
Although this course does not provide an actual qualification each delegate is provided with an official Certificate for completion of the course level.
Can you invoice my company?
In short yes we can provide 30 day invoice terms to any UK Limited company with the provision of your official purchase order and/or completing the invoice request for your booking online.