Online Articulate Storyline Training Courses - Live Tutoring
Our Online Articulate Storyline courses available remotely will suit all levels from an experienced Articulate Storyline user to a beginner to creating elearning projects.

Get the most of Articulate Storyline to produce interactive projects with a choice of Certified scheduled classes delivered live online with our specialist tuition.
Our Online Articulate Storyline courses available remotely will suit all levels from an experienced Articulate Storyline user to a beginner to creating elearning projects.

Get the most of Articulate Storyline to produce interactive projects with a choice of Certified scheduled classes delivered live online with our specialist tuition.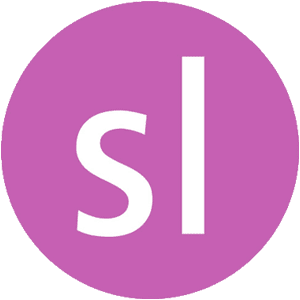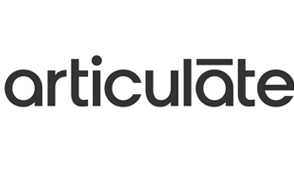 Frequently Asked Questions
What are the main benefits of Articulate Storyline?
One of the industry's favourite applications for creating interactive e-learning courses, Articulate Storyline offers a responsive player, providing a seamless output across devices, closed captioning for the hearing impaired and those working in loud environments, enhanced HTML5 output, built-in dial interactions and structured text with tables.
Which scheduled course is best for Articulate Storyline beginners?
Our 2-day introduction course covers the fundamentals of Articulate Storyline including getting to know the application, creating new blank projects and projects from PowerPoint, Quizmaker and templates, scenes and slides, working with text, graphics and media, object properties and arranging objects, states, layers, questions and quizzes, the player and much more. For full details see our course outline.
Do you offer tailored/bespoke courses for Articulate Storyline?
We provide bespoke sessions for Articulate Storyline with course content that is tailored to your level of knowledge, experience and ability. The content can also be tailored to the projects that you will applying them to, making sure you get the most out of the training. These bespoke courses can be delivered to groups or as one-to-one learning and are available in class, onsite or live online.
What is the difference between Articulate Storyline and Captivate?
Articulate Storyline benefits from a clear user interface alongside a plug-in for PowerPoint meaning if you and your team have a legacy of using PowerPoint, there is less of a learning curve when it comes to using Storyline, making it more accessible to many teams. While Adobe products are known to have a steeper learning curve, the training does pay off when it comes to the highly responsive and interactive content that you can create.
Do you offer custom elearning project creation for clients?
Yes, our elearning experts will assess your project and requirements and work with you to develop and design your elearning project from concept to end product including planning, recording, editing and publishing the material.
View all upcoming Online
Storyline Course Dates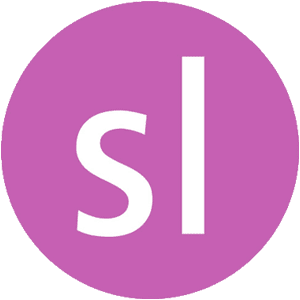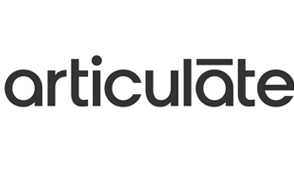 Over 15 years of providing certified Storyline training courses UK wide
5/5 Stars
The session was very informative and provided me with some best practices which will rectify my learning in anger approach so far with Storyline 360.
05/08/2022
4/5 Stars
The advanced session was more beneficial for my work, as the basic session covered a lot of information I was already aware of.
05/08/2022
5/5 Stars
Alan was excellent. The course was well organised and he gave plenty of time for questions. Alan really knows his stuff. I have had training on Articulate from previous companies and this was the best by far! Thank you for being so patient. I have taken so much away from the 2 day course! Please pass on my thanks as it's been brilliant.
04/08/2022
4/5 Stars
The course class was small which made it easy to raise issues. The tutor welcomed feedback and discussion on how the software could be used outside of its usual parameters- which was very helpful.
04/08/2022
5/5 Stars
With my minimal digital skills, I feel confident enough to create learning products using Articulate Storyline.
29/07/2022
5/5 Stars
The course was extremely comprehensive and perfectly catered to my needs as someone new to Storeyline, having not used it before. Alan was professional, friendly and knowledgeable and he delivered the training at a good pace - with plenty of interaction and opportunity for questions. The format works really well, enabling you to practice live in the call and share screen to get feedback from Alan. It's been a great 3 days!
16/06/2022
5/5 Stars
Alan is a very helpful, friendly and knowledgeable. He goes at a good pace and is happy to answer lots of questions.
15/06/2022
5/5 Stars
Susannah was really lovely, she explained everything very clearly and was constantly checking in to make sure we understood and nothing was missed. I think the pace was perfect as it wasn't too much at once and the breaks were sufficient.
05/04/2022
5/5 Stars
I normally have an overwhelming preference for traditional in-person or face-to-face sessions, however, Susunnah's approach and delivery really made this deliverable work, so much so I felt very engaged across both days. remote learning can be a challenge for both learner and teacher but this was simply splendid. Susannah has a wonderful personality and made my group feel relaxed from the offset, this echoed by the rest of my team.
04/03/2022
5/5 Stars
The training was remote - so I can't really comment on the facilities, lunch and IT equipment. However the actual training itself was excellent.
18/02/2022
5/5 Stars
I am new to this technology. Alan takes us through things in a very logical way, being supportive and patient to make sure we get it right as we go along.
18/02/2022
5/5 Stars
The course was really enjoyable, engaging and supportive. Covered a great range of skills to all levels and no question was a silly question, everyone felt welcomed and included. Just want to say thank you for a great 2 days and looking forward to the masterclass tomorrow.
18/02/2022
5/5 Stars
Once again Alan led a really informative and useful session. Very knowledgeable on the subject and ensured we all followed/understood with practice opportunities.
18/02/2022
5/5 Stars
Another great session, covered all of the questions we had an took it slow for those tricky areas. coaching and support was great and I've come away knowing a lot more about Storyline.
18/02/2022
4/5 Stars
Informative course, thank you. The training environment with hosting online and in the classroom felt like two separate conversations were being held.
18/02/2022
5/5 Stars
very good course. But will need time to practise now
21/01/2022
5/5 Stars
Very patient instructor!
21/01/2022
5/5 Stars
as a complete beginner - excellent pace to course Andy is so patient!!
21/01/2022
4/5 Stars
All ok
21/01/2022
5/5 Stars
Brilliant course, Alan is excellent and has lots of patience!
21/01/2022
5/5 Stars
Alan is a fantastic training facilitator. Unending patience and a great attitude! Very well-run session for remote workers. Perfect timings and adequate breaks to help keep the content fresh. I was very impressed with Alan's knowledge and delivery style! Thanks Alan!!!
07/12/2021
4/5 Stars
Alan is great. Very knowledgeable and experienced, and is able to share with us a lot of useful resources.
12/11/2021
5/5 Stars
Good course - some elements that I hadn't used before and that have a practical application for me in my work.
12/11/2021
4/5 Stars
Very friendly and relaxed experience. Trainer was understanding and gave everyone enough time to follow along.
11/11/2021
4/5 Stars
Susannah was fabulous, a few glitches but was all technical
21/10/2021
5/5 Stars
The course was really easy to follow with the systems we had and it was engaging
13/10/2021
5/5 Stars
Course was well paced, with good amounts of both detail and explanations. Instructor ensured that everyone understood before moving on. Would suggest that possibly for the face-to-face Manchester courses it may be prudent to switch from Sainsburys gift cards to Morrisons gift cards, as there is a Morrisons store with hot food a little closer to the venue than Sainsburys (which only has cold). Overall excellent course and instructor.
12/10/2021
5/5 Stars
A very good pace. Given ample time to create own pieces on each project topic. Given help when required and thorough explanations on how application tools worked.
12/10/2021
5/5 Stars
I have really enjoyed this weeks session it has been really engaging and interactive.
12/10/2021
5/5 Stars
It was a fantastic course and I thoroughly enjoyed it. I would recommend installing Microsoft Office so that the full functionality of Storyline can be explored, such as importing Excel questions, for example.
12/10/2021
5/5 Stars
trainer was super nice and very knowledgeable. feel like i have learnt a lot and now feel confident with storyline
12/10/2021
4/5 Stars
Very good recap on the basics of Articulate 360. Have previously used Articulate 2 to create eLearning packages so had a good understanding already on the features available. This was a few years back, so was nice to have a refresher.
12/10/2021
5/5 Stars
Good course that is well paced, liked the fact only a small class
08/10/2021
5/5 Stars
The training was really useful and insightful, gave me a strong understanding of the functions of what Articulate 360 storyline can do. There were good examples used as to how we could use various functions in our workplace. Would have liked some time at the end of each session to recap and reflect on the session, and some time to play around with the functions learned in said session as we did in the advanced session on day 3.
08/10/2021
5/5 Stars
A really well paced course explaining the structure of the software methodically. Alan was clear and easy to understand. A few extra seconds to keep up with some of the instructions after they're given would be handy - in order to look up from the demonstration to my project screen. Looking forward to doing the Advanced course at some point soon once I've created some content.
07/10/2021
5/5 Stars
Great pace, trainer was knowledgeable, patient and helpful. Felt fully supported for the course duration. Information was relevant and provided with context at all times.
24/09/2021
5/5 Stars
Thorough, interactive and at a pace tailored to the learners. Plenty of opportunities for questions. I learnt a lot. Thank you.
24/09/2021
5/5 Stars
Thanks for your patience!
02/07/2021
5/5 Stars
Really good 2 days really informative and at a nice pace. Trainer really able to teach in a fantastic manor.
01/07/2021
4/5 Stars
really good course - methodical in its approach: really liked the context > example > practical flow of it - really helped to embed knowledge. Suggestion: a cheat sheet would be fab - I was writing my own which I expect I will find super helpful moving forward, but trying to follow along, whilst making notes was a challenge! notes in the slides themselves were useful too.
23/06/2021
4/5 Stars
Well run day in a pleasant environment and Alan very friendly. Had hoped there would be a little more around the "develop quiz structures with advanced features" as thought this was a separate area from "apply branching to quizzes" on the course content blurb. Picked up some good tips and knowledge around some other areas.
23/06/2021
4/5 Stars
Good day overall in a nice environment. I did feel that the course content was not directly linked to what was advertised online for example advanced quizzes etc. Pleasant experience with the trainer
23/06/2021
4/5 Stars
Trainer was knowledgeable in the the topic and always checked in at each stage of the learning and gave clear step by step instructions. enjoyed the session!
22/06/2021
5/5 Stars
Very well-paced and considerate of everyone's skill level. A thorough introduction to Storyline!
22/06/2021
5/5 Stars
Alan paced the course well and I thoroughly enjoyed the full engagement with Articulate. So less theory and more practical worked for me. Alan was also very supportive to my needs.
14/05/2021
Whats Included:
Your choice of Mac or Windows
Certified hands-on training
Small class size (max 4-8)
6 months post course support
Quality reference manual
Authorised Course Certificate
Lunch and refreshments