Bespoke JavaScript 1 Day Essentials
Key Course Details:
Duration:
1 Day (10am-5pm)
Learn the basics of JavaScript - how to improve the form and function of your websites. Our tips and tricks will show you how to add interactivity features to your pages. An ideal bespoke introduction for non-coders to pick up this powerful scripting language for the web.

This course can be based around our base outline or part/fully customised according to your level & requirements. Our bespoke JavaScript training is offered either Online, Onsite at your offices or at one of the XChange centres in London, Manchester and Glasgow.
Learn the basics of JavaScript - how to improve the form and function of your websites. Our tips and tricks will show you how to add interactivity features to your pages. An ideal bespoke introduction for non-coders to pick up this powerful scripting language for the web.

This course can be based around our base outline or part/fully customised according to your level & requirements. Our bespoke JavaScript training is offered either Online, Onsite at your offices or at one of the XChange centres in London, Manchester and Glasgow.
Bespoke JavaScript 1 Day Essentials

Course Details

This hands-on 1 day training course is designed to provide the basic skills necessary to enhance Web pages with JavaScript. You will learn key concepts such as how to use variables, operators, functions, objects, and write scripts for form elements.

The course is intended for new users of JavaScript, who want to become productive in the shortest possible time. No prior experience with Javascript is required.

Course Target Audience and delegate prerequisites:

This course is intended for web designers who are new to JavaScript and who wish to add interactivity to their web pages.

You will need an understanding of how web pages work. Ideally, you will have taken our HTML & CSS Combo Essentials Introduction 2 Day course.

Full Course Outline

The following is a general outline. The range of topics covered during your training is dependent upon student level, time available and preferences of your course booking.

JavaScript Basics

Introducing JavaScript
Using the 'SCRIPT' tag

Programming basics

Using variables, data types, and functions
Using JavaScript operators

Working with language objects

Understanding objects, methods, and properties
Working with Math, String, and Date objects

Working with document and window objects

Training Location Options

Online ↓ London ↓ Manchester ↓ Glasgow ↓ Onsite ↓

This course is offered for your convenience at one of our bespoke training centres in London, Manchester and Glasgow, Remote Online, or Onsite at your offices anywhere in the UK. Just let us know what would work best for you or your team.

Related Courses

Below are related bespoke courses for alternative tailored training options.




Bespoke JavaScript Training Courses

JavaScript - 2 Day Introduction Training Course


Bespoke Adobe Dreamweaver CS3 Training Courses

Adobe Dreamweaver CS3 - 1 Day Introduction training Adobe Dreamweaver CS3 - 2 Day Introduction training


Bespoke HTML Training Courses

HTML - 1 Day Introduction Training Course


Bespoke Cascading Style Sheets Training Courses

Cascading Style Sheets - 1 Day Introduction Training Course


Bespoke HTML Training Courses

HTML and CSS - 2 Day Introduction Training Course

Client Reviews

''Great course, really good fun. The trainer had a fantastic grasp of the subject and was very helpful.''

Cath Levett, Javascript - 2 Day Introduction

''Really enjoyed the course and I got a lot out of it. The small number of people on the course meant it was very much tailored for our specific needs.''

Stacey Miller, Marlborough Fund Managers, JavaScript - 2 Day Introduction

''I got exactly what I was looking for from this course, thank you!''

Andrew Mensah, HomeAway UK LTD, Javascript - 2 Day Introduction

''Excellent training and great central location. Learnt a lot more in two days than I thought I would.''

Rob Massey, Trinity CofE High School, JavaScript - 2 Day Introduction

''A great introduction to Light Room which is exactly what I was seeking.''

William Carr, Rushton, Lightroom - 1 Day Introduction

''The training was very well structured and the trainer out did himself. Very impressed with the detail the course went into and I am confident that I have learnt all that I needed to. I will most certainly be back. ''

Garritt Glasby, Australian high Commission, HTML5 & CSS3 - 3 Day Introduction

''Really enjoyed the course feel I've learned significant amount in order to be able to put my news skills in to practice - thanks!''

Esther Lazenby, Liverpool City Council, Animate Introduction - Two Days

''Excellent instructor, very knowledgeable and easy to talk to. Also, was very good at tailoring the course to suit the speed/competency of the pupils. I enjoyed the course immensely.''

Nik Dyer, MWH Global, HTML & CSS - Two Day Introduction

''Really productive day. Very pleased with the tutoring, thank you.''

Jonathan Mawer, Vectorworks - 1 Day Introduction

''Very enjoyable and I got a lot out of the day. Thank you very much.''

Hywel Walters, Morgan Sindall, SketchUp - 1 Day Introduction
Frequently Asked Questions:
What dates are available for this course?
As a bespoke course the date arrangement is based around your requirements and availability in our schedule. With your guide of when you are looking for the training we will advise suitable date options ahead of finalising the planned date(s).
Can the content be tailored to my requirements?
Yes we are flexible about tailoring content and can adapt to be fully based on your requirements, a mixture of content from different levels of our base courses or a base outline with some additional focus areas.
Can this course be delivered live online?
Yes we can provide the same bespoke course as a live online session connecting to you or your group with either Zoom or Microsoft Teams if preferred.
What is the cost to deliver the course onsite?
We are equally able to deliver our bespoke training onsite at your premises and the cost to deliver this is the same structure as classroom with the addition of basic expenses depending on your location. Onsite courses in and around London, Manchester and Glasgow are usually without additional costs.
Can the course include my work samples?
It is often possible to review and include consideration towards sample files however the main course content is usually structured around prepared examples which are best suited to the planned content and structure of teaching the required skills in the best format.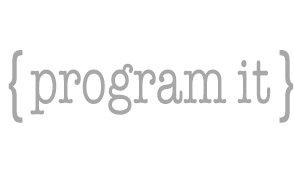 Bespoke Training Prices:
1 Delegate: £595
2 Delegates: £695
3 Delegates: £795
4 Delegates: £895
5 Delegates: £945
6 Delegates: £995
7 Delegates: £1,045
8 Delegates: £1,095
Additional costs may apply for onsite training and specialist requirements. Prices exclude vat.
Over 15 years of providing certified JavaScript training courses UK wide
5/5 Stars
Great structure to the course, creating a very good understanding of the basics of HTML, js, css and jquery.
16/10/2019
5/5 Stars
Was a really insightful course, I learnt alot!
16/10/2019
5/5 Stars
Very good trainer, excellent rapport. Very knowledgable.
01/10/2019
5/5 Stars
Very knowledgeable and enthusiastic trainer. Very postive experience overall.
01/10/2019
4/5 Stars
I hadn't has as much experience with javascript, jquery etc. as other members of the class, so I took notes but did have trouble following some of it. I will digest and go through again after the course.
01/10/2019
5/5 Stars
Very enjoyable course, delivered in a relaxed and fun manner. leaves me wanting more
01/10/2019
5/5 Stars
A very patient and helpful instructor, ready to go at the pace of the audience knowledge
01/10/2019
5/5 Stars
The trainer Will was a fantastic instructor who has great knowledge of JavaScript
09/07/2019
5/5 Stars
Amazing course learnt alot would reccomend to any one.
09/07/2019
Whats Included:
Tailored course content
Online, Onsite or Classroom
Choice of dates to suit you
Certified hands-on training
Multiple delegate discount
Authorised Course Certificate
6 months post course support