Trimble SketchUp Introduction Masterclass 2 Days - Online
Key Course Details:
Level:
Introduction to Advanced
Duration:
2
Days - 10am to 5pm
Take a deep look at SketchUp as we show you everything you need to get started and take control of this powerful 3D-design program. With our help, you will be able to create complex, curved designs in no time. A great way to get up to speed in the field of 3D design.

We will guide you on everything from getting started with a simple composition and controlling the SketchUp environment all the way up to creating complex shapes containing curves and 3D text. By the end of the course, you will be confident in drawing and manipulating a wide variety of designs.
Take a deep look at SketchUp as we show you everything you need to get started and take control of this powerful 3D-design program. With our help, you will be able to create complex, curved designs in no time. A great way to get up to speed in the field of 3D design.

We will guide you on everything from getting started with a simple composition and controlling the SketchUp environment all the way up to creating complex shapes containing curves and 3D text. By the end of the course, you will be confident in drawing and manipulating a wide variety of designs.
SketchUp Online Masterclass 2 Days

Course Details

This 2-day Masterclass course helps you learn about the tools and features available for power users of SketchUp. We will help you understand how this program allows you to create powerful 3D designs that can be used in many different fields. We will guide you in learning the work area, understanding 2D and 3D geometry, rendering, and much more.

Upon successful completion of this course, you will be able to:

Understand design best practices
Create geometry in 2D and 3D
Generate and connect forms
Write 3D text
Render your designs
Handle complex 3D designs
Model curves
Use Ruby extensions
Optimise and organise your designs
Interface with other software

Our goals are for you to unlock the full potential of SketchUp and to become a confident power user.

Special offer: self-employed and freelance delegates currently qualify for a 15% discount on the normal price of this course.

This course can be taken in a single 2-day block or split into a 1-day block (Introduction) and then a separate 1-day block (Advanced) taken at a later date.

Course Target Audience and delegate prerequisites:

This course is intended for those with little or no experience in 3D drawing, and is the best way for graphic designers and other creative professionals to get up to speed. The skills covered will suit a wide range of professionals including interior designers, architects and garden or outdoor designers.

You will need basic PC or Mac skills, including a solid understanding of a computer's operating system (Windows or Mac OS). You will also need to know how to launch a program, create and save files, and copy files from CDs and other media.

Full Course Outline

The following is a general outline. The range of topics covered during your training is dependent upon student level, time available and preferences of your course booking.

SketchUp Interface and Optimisation

Setting a more powerful workspace
Navigation, View and Camera options
Keyboard shortcuts for productivity

How SketchUp Looks at the World

Creating 2D geometry inside the SketchUp environment
Move, copy and arrays
Creating exact geometry with Measurements

Drawing Lines

Simple and powerful approaches using the Line tool

Working with Constraints

Getting SketchUp to help us with the Inference system

Creating 3D Geometry in Different Ways

Using Pushpull to model in 3D
Other key tools for 3D models including Offset, Follow Me, Scale and Rotate

Modifications and Accuracy

Deforming shapes while being accurate with measurements
Display dimensions

Groups

Looking at how Groups are essential in a variety of ways
Creating, editing and exploding groups

Copying and Positioning

Looking at copying (Array) techniques
Precise positioning of objects

Components

The difference between Groups and Components
Using clones to speed up various workflows

Basic Materials

Using the built-in materials to colour and texture a model

3D Warehouse

The efficient use of ready-made 3D models to populate a model

Complex Modelling

Creating difficult objects
Working with curved shapes
Intersecting geometry

Advanced Strategies

Cross Sections
Planning your approach for big projects
Best practice for Landscape, Interior, Architecture etc. projects

Working with Imagery

SketchUp's powerful way of using images and photos
Setting styles and backgrounds

Tracing Drawings

Reference and exploit scanned drawings and other files such as CAD

Texture and Materials

How to colour the model using the built-in library
Use of custom images and textures on models
How to edit and adjust model textures

Photomatch

Using Photomatch to create 3D models from photographs

Printing and Output

Exploring ways to present 3D models using various techniques such as static images, PDF, animations and 3D models

Overview of Advanced Topics

Photorealistic and Art rendering
Layout
Extensions/Plugins

Location Details

This course is provided as a remote online course with live training provided by our SketchUp Authorised Trainer.

Accessing the live online course anywhere is easy and all you will need is:

Computer with the trial or full version of the software
Separate screen or device for the shared video display
Sound output via computer or headset
Ideally a camera and microphone on the computer for remote contact

Our goal is for you to be able to create simple but professional documents that are ready to use for the web and for print.

It is important to note this is not a classroom based training.

SketchUp Masterclass 2 Days - Upcoming Online Course Dates

| | | |
| --- | --- | --- |
| | | |
| | | |
| | | |
| | | |
| | | |
| | | |
| | | |

SketchUp Masterclass 2 Days - Split Date Options

SketchUp Introduction

4 Jan
7 Feb
19 Feb
25 Mar
27 Mar
9 May
15 May


SketchUp Advanced

5 Jan
20 Feb
28 Feb
26 Mar
28 Mar
16 May


Client Reviews

"Thoroughly enjoyable experience and most useful. I found the teaching style to be unique and most effective."

Chris Turnbull, C.T.D.E., SketchUp - 2 Day Masterclass

"Kicking myself for not signing up for the second day! Will return for the advanced class."

Miguel Liévano, Brooks Murray Architects, SketchUp - 1 Day Introduction

"The course was much better than I expected as I have been able to fully learn how to use the software. I feel much more comfortable with SketchUp than I thought I would. "

Marcus Askew, SketchUp - 2 Day Masterclass

"A passionate instructor always makes for great training. The course went above my expectations. Thank you!"

Eric Helouin, Chanel, SketchUp Pro - 1 Day Advanced

"Great! Thoroughly enjoyed it. Our trainer was great and educated us in a very clear, but fun way! Would definitely recommend and come back soon."

Emily Hale, Marks & Spencers, Bespoke Trimble SketchUp One Day Introduction

"Great day, can't wait to use the skills I have learned. Friendly and professional environment."

Claire Knowles, Living Ventures, SketchUp - 1 Day Introduction

"Thanks for the brilliant course.. For someone who has basically never opened SketchUp I came away really feeling like I had a good grasp of the program."

Ellie Weidman, SketchUp - 2 Day Masterclass

"The instructor was fantastic - very easy going and very knowledgeable. I really enjoyed the course and will definitely look to have more training in future through XChange Training."

David Merritt, DSM Services, SketchUp - 1 Day Introduction

"The trainer had a fantastic knowledge and a great attitude to teaching this product. I learnt so much within 2 days! Would definitely recommend to my colleagues."

Louise Murphy, Buxton Building Contractors, Trimble SketchUp - Two Day Masterclass

"Very good and enthusiastic tutor who clearly enjoys the subject, and was very keen to impart his knowledge - very good indeed. Thank you."

Stuart Hill, BGY Architects, SketchUp - 1 Day Introduction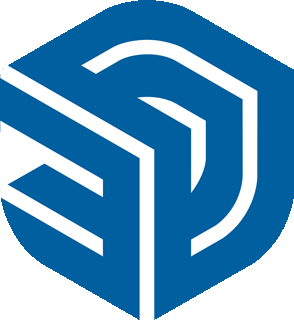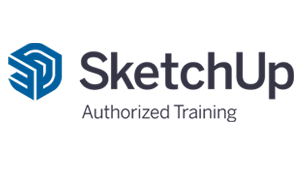 Next Dates:
04 Jan - 05 Jan
07 Feb - 28 Feb
19 Feb - 20 Feb
25 Mar - 26 Mar
27 Mar - 28 Mar
09 May - 10 May
Split Course Date Options:
SketchUp Introduction
4 Jan
7 Feb
19 Feb
25 Mar
SketchUp Advanced
5 Jan
20 Feb
28 Feb
26 Mar
Over 15 years of providing certified Trimble SketchUp training courses UK wide
5/5 Stars
Good recap, I came away feeling satisfied
30/11/2023
4/5 Stars
As it was my first time using sketch up, it was a very useful course and obviously there is a lot more to learn than what can be covered in two days. I feel we have covered good ground to expand on. It would be great to get some training materials of what we covered on the course.
30/11/2023
5/5 Stars
A very good introduction to the tool for a first-time user. I know feel comfortable working with basic tools, as well as some idea of how to use the more complex elements.
31/10/2023
5/5 Stars
Excellent level of knowledge from the instructor made for an engaging day. The pace of the learning was well judged to cover a lot but also make sure that the key basics were well imbedded. My only comment would be that the content of the latter part of the day could have been more tailored to the likely use cases for sketch up within the work done at Tate. So, more time to embed importing images, using and saving components, ironing out issues surrounding placing objects and images on walls etc.
16/10/2023
4/5 Stars
Our Senior production manager (whose a whizz on sketch up) has built the majority of gallery spaces. The Curators just need to populate the spaces e.g. put framed paintings on the wall, make a series of plinths (they're always simple white rectangles, they have no intricate details) with sculptures on top (or an image of a sculpture). We also spend alot of time testing different paint colours. Occasionally we add additional walls to break up the larger spaces. I would have loved if the course could have focused more on populating the space, rather than building the environment itself.
16/10/2023
5/5 Stars
Flexible learning as Phil adapted the session to suit my needs
25/09/2023
5/5 Stars
I learnt a great deal. There was a lot of helpful assistance. I felt tat there were a lot of tasks to do but thatt we were given enough to complete them
21/09/2023
5/5 Stars
Great course, thank you!
06/06/2023
5/5 Stars
Good pace on the course, didn't feel to overwhelmed. Phil's knowledge of SketchUp & how he presented keep topics was excellent & very useful for my line of work. Will recommend this course to some of my friends/ customers who have expressed an interest in getting a good understanding of SketchUp.
02/06/2023
5/5 Stars
The course was fantastic - the content was clear and pace was perfect and easy to follow and understand. Phil was an outstanding trainer - very warm, friendly, welcoming and personable and adapted his style to ensure all learners on the course were included and felt supported.
02/06/2023
5/5 Stars
Great knowledge & enthusiasm from Max. I would prefer an in-person training course but appreciate this was not possible due to lack of numbers.
15/05/2023
5/5 Stars
Great experience, I feel confident to utilise the skills I have learnt
29/03/2023
5/5 Stars
Max was incredible with his energy and knowledge, such a pleasure to learn from and the content he's given us was very easy to follow, and any issues were quickly resolved and explained how they happened and how to avoid them in the future. Downside to all was the mouse I was given to start with - it was disgusting! I understand loads of people use the training centre but I think more care should have been given to ensure clean environment.
28/03/2023
5/5 Stars
From booking to delivery of course was well organised. The friendly staff like Adam and Max made the experience more enjoyable. Max is an outstanding practitioner and put us at ease, especially with our differing skills set from intermediate to extra intermediate!!!
10/02/2023
5/5 Stars
Great content, excellent subject knowledge of trainer. Great pace and adapted parts of the course for specific needs.
10/02/2023
4/5 Stars
Excellent Sketchup, loved learning from Max. InDesign - average Autocad - average wish i could have taken all courses from Max
26/01/2023
5/5 Stars
Max is amazing, fun and extremely helpful! I have learnt so much and walked away very excited to learn more
26/01/2023
5/5 Stars
A very good and well structured class, which was adapted to allow all participants to work at a level they were comfortable at. I learnt a lot about different aspects of SketchUp which I doubt I would have done so otherwise.
26/01/2023
5/5 Stars
Max was great fun and very well knowledged.
10/01/2023
5/5 Stars
Really helpful and clear guidance. Felt manageable and concise whilst also including detailed information.
25/11/2022
5/5 Stars
Great course, pace was good and felt I learned a lot. Phil is brilliant.
25/11/2022
5/5 Stars
Phil was a great instructor, 100% recommend!! He has great knowledge and kept us engagaed :)
25/11/2022
5/5 Stars
Absolutely covered all that I needed and more. Phil is excellent and catered to my individual need and offered advice and guidance for further training. Excellent. Thank You
20/09/2022
5/5 Stars
Really enjoyed the course. Phil was very knowledgeable and very helpful. Looking forward to putting my new skills into practice.
02/08/2022
4/5 Stars
Phil very knowledgeable, friendly and patient. Fantastic trainer and would use again. On issue was with the course is having both online and in class training at the same time. This has slowed progress for classroom users and we have not covered all areas which we were due to complete and no time for 1:1 questions at the end. This is particularly frustrating given in class training has a higher fee than online.
02/08/2022
5/5 Stars
Max had great knowledge and is a great informative teacher, leaving us time to learn and explore and reminding us to ask questions. He is very personable which has made a wonderful learning environment.
31/05/2022
5/5 Stars
Excellent course with so much to take away and implement.
31/05/2022
5/5 Stars
The course worked well online and the tutor made me feel part of the group. A wealth of content delivered in a very relaxed atmosphere, good for learning.
31/05/2022
5/5 Stars
Very engaging, informative and tailored to the individual requirements of the group. Thank you Max!
06/05/2022
5/5 Stars
Very informative and a good refresher Having done the course a few years ago it was good to be reminded about certain tools
22/03/2022
5/5 Stars
Overall good course, it will be helpful to mention the best modelling practice of modelling with SU and it should be aligned with the official version.
22/03/2022
5/5 Stars
Max was an outstanding trainer. His knowledge of the sketch-up tool is immense and I only wish we had more time to absorb his skills. I would definitely recommend him to others and would like to take another course from him to build on what I have already learnt. He made the course fun and stimulating.
27/01/2022
4/5 Stars
Thank you for letting me re run the Beginners course, it made all the difference.
26/01/2022
5/5 Stars
This course helped me to have an overall understanding of how to start using V Ray within my job role. This course will help me to improve when presenting projects to the Executive in a more professional and realistic way. I felt that the course was structured well to take all the information needed.
25/01/2022
5/5 Stars
Trainer Was Really Enthusiastic and willing to help out whenever necessary. Really pleased With the step-by-step detailed walkthrough he provided and the end result to the design that he helped us construct.
18/01/2022
5/5 Stars
Will become very useful going forward in the workplace.
24/09/2021
4/5 Stars
Plenty of opportunity to ask questions and personalise the training to what I wanted to learn. Instructor was happy to help - and the SketchUp for Dummies book will make for good reading in my spare time! Thank you.
07/09/2021
5/5 Stars
The Sainsbury luncheon voucher is really not great. I'd prefer not to have a voucher and to have a less expensive course.
12/08/2021
5/5 Stars
Was excellent - Max was unbelievably patient and understanding.
12/08/2021
5/5 Stars
Philip was engaging, focused and had read the brief I had sent him.
23/07/2021
5/5 Stars
Really enjoyed my course with Max, he was excellent and very easy to get along with. I wouldn't hesitate going on another training session with him.
15/06/2021
4/5 Stars
great atmosphere in the classroom. Friendly and informative.
06/05/2021
5/5 Stars
Great introduction/refresh, Max was an excellent tutor and very entertaining
06/05/2021
5/5 Stars
the trainer was fantastic, very knowledgeable and a great communicator.
22/12/2020
5/5 Stars
Great couple of days. Phil's knowledge is exceptional and he makes it really interesting. And his enthusiasm is infectious.
08/12/2020
Whats Included:
Live online remote tuition
Certified hands-on training
Small class size (max 4-8)
6 months post course support
Authorised Course Certificate
Frequently Asked Questions
What are the course times?
For all online courses the normal session timings are 10am to 5pm with an hour break for lunch. In addition to the hour lunch break there are also two fifteen minute coffee breaks mid morning and mid afternoon.
Daily times are:
09.45 - Registration
10.00 - Course start
13.00 - Lunch
14.00 - Afternoon starts
17.00 - Course ends
Do you offer discounts
or promotions?
We offer a range of regular discounts available for self funding individuals, charities and education along with period special offers. See our promotions page for full details.
What is provided with this course?
For this online course you will need to have your computer ready with the relevant software (trial or full) and our live instructor will guide you through the skills remotely during the session. Files for use in the training will be made available in advance for download. After the course you will receive the authorised Certificate and 6 months direct post course support.
Does this course give
a qualification?
Although this course does not provide an actual qualification each delegate is provided with an official Certificate for completion of the course level.
Can you invoice my company?
In short yes we can provide 30 day invoice terms to any UK Limited company with the provision of your official purchase order and/or completing the invoice request for your booking online.