Enfocus PDF Workflow & Productivity Tools
XChange Training offer the full suite of Enfocus PDF technology software tools to accompany our specialist courses and project consultancy for PDF workflow productivity and automation.
Details of the key tools of PitStop Professional, PitStop Server and Switch are included below and we are able to assist with any level of Enfocus product deployment planning including the option to provide remote demonstrations of the workflow tools.
The mix of Enfocus training courses, PDF Workflow services and Enfocus software tools enables us to provide clients with bundle discounts to offer the best value to make your PDF workflow more productive.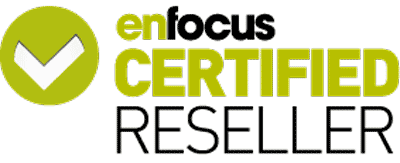 SketchUp Training →
SketchUp Services →
PitStop Professional

The comprehensive PDF tool for prepress.
PitStop Pro, the industry-standard for PDF preflight & editing, allows users to correct typographic errors, change colour spaces, modify incorrect page geometry and fix dozens of other PDF problems.
Pitstop Professional features include:
Confidently preflight and edit PDF files for print
Automatic fixes make prepress more efficient
Global user base of over 135,000
Adobe Acrobat® plug-in ensures standardized PDF
PitStop Pro has everything you need for quick and easy adjustments of PDF images or blends for print, online or archival purposes. You no longer need to export images to Photoshop or Illustrator and re-import when carrying out enhancements to improve print quality or fix incorrect files. Once changes are made to images, you can immediately preview the results, saving you crucial time when it matters.
PitStop Pro enables you to edit all image formats and colour spaces supported by the PDF format. PitStop Pro can even edit images that cannot be easily edited in any other way, such as those that include spot colour, duotone, tritone and other Device-N colour spaces. Image adjustments can be applied to single images, multiple images, or all images within a PDF file. The new image editing options are also available as Actions in PitStop Pro, so they can be added to Preflight Profiles or Action Lists to automate repetitive image corrections for your own production requirements.
Pricing:
PitStop Professional including 1 Year maintenance:
£760
ex vat
PitStop Professional without upgrades and updates:
£640
ex vat
PitStop Server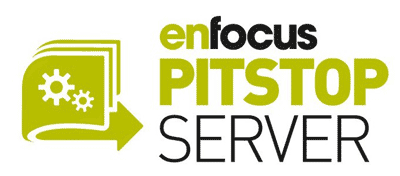 PitStop Server is PDF preflight automation.
PitStop Server takes the power of PitStop Professional to an automated level; using convenient watched folder architecture and allows you to automate inspection and correction of PDF files.
PitStop Server brings powerful quality control and automation features to your PDF production process by:
Monitoring multiple file submission points, such as FTP servers, emails and network hot folders
Intelligently routing your files for PDF preflight and correction
Fully automating delivery and archival of production files
PitStop Server automates onboarding, preflight and PDF file repair while providing access to functionality that broadens your approach to workflow automation.
PitStop Server automates optimising and increasing the quality of PDF files for different purposes like printing, web, trouble-free viewing on iPad or even long-term archiving. PitStop Server offers significant opportunities to automate your production processes as it brings editing and correction to the next level without requiring user interaction. Embed fonts, convert or remap colours, renumber pages, set correct page boxes, apply stamps, insert cover pages, move, rotate, and scale objects these are just a few of the possibilities. Built-in transparency flattening options allow you to ensure consistent results when outputting to different devices.
An extensive preflight engine enables you to check for potential problems e.g. font problems, low image resolution, colour issues, etc. Ink coverage problems can be detected while taking transparency, overprint settings, overlapping items and layers into account.
PitStop Server can automatically generate a full preflight report that lists all problems found in your files. You can specify XML or annotated PDF reports as well as the same user-friendly preflight reports created in PitStop Pro. Preflight and corrections can also be driven by job specific information such as JDF or XML job tickets. Fast and correct linking of the PDF with a customers job specific requirements makes your service quicker and more accurate. Enfocus gives your company the competitive edge to work smarter and win more business.
Integrate PitStop Server in your workflow: PitStop Server fits seamlessly into Enfocus Switch to provide preflighting and auto-correction of PDF files in a more fully automated workflow. Automatically download PDF files from FTP servers or receive them through email, preflight them and notify your customers of problem files, these are only a few of the extended capabilities Switch brings to PitStop Server.
The CLI (command-line interface) included with PitStop Server allows integration of the preflight and auto-correction capabilities with standard settings wherever needed.
Pricing:
PitStop Server including 1 Year maintenance:
£3,300
ex vat
Enfocus Switch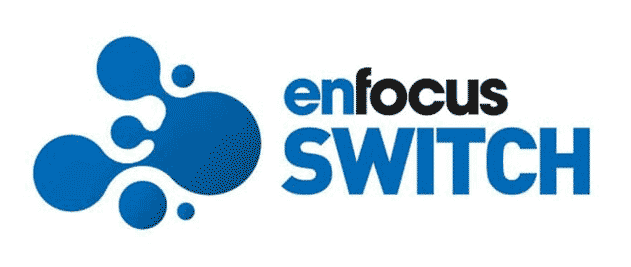 Automate your PDF Workflow with Enfocus Switch modular workflow solution.
Switch is a modular software solution that integrates with existing systems and drives third party applications to speed up job processing, reduce errors, and automate repetitive tasks. Automating tasks with Switch frees up your staff's time so they can focus on new revenue-generating activities.
Switch eliminates the need for people to perform repetitive tasks associated with receiving and sorting files. It automatically downloads files from one or more FTP servers, receives them as email attachments, or handles hot folders. It then sorts files into different folders or transmits them to the appropriate destination in a flexible manner, so that each is ready for further processing or archiving.
Enfocus Switch 12 ImageAll of this functionality is driven by an easy-to-use interface that depicts your workflow using visual elements to represent locations and processes. You can create flows by answering a few questions using the flow wizard, import ready-to-use flows from the Crossroads community website or build your own flows interactively with the wide range of communication and file handling tools available in Switch.
Using optional modules, Switch enables automation and integration of popular third party applications used in the creative, prepress and production industries as well as MIS, DAM, Web-to-Print and database systems. Switch is a robust and reliable solution—even in demanding environments—and scalability and intelligence can be enhanced with optional scripting, database and metadata modules.
Bottom line: The new modular approach expands the reach of Switch automation through the entire publishing and digital content creation process. Switch manages your workflow from creation through production and delivery, independent of file format, and allows you to choose the right functionality to meet your business needs—today and in the future.
Pricing:
Enfocus Switch Core including 1 Year maintenance:
£2,760
ex vat
Enfocus Switch Configurator Module including 1 Year maintenance:
£1,650
ex vat
Check for pricing bundles and additional modules available for Switch including Metadata Module and Performance Module.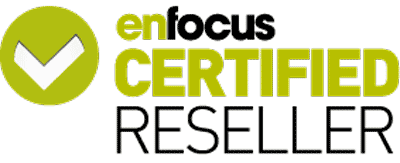 Enfocus PDF Training →
Enfocus PDF Services →
Over 15 years providing Authorised training for Creative Professionals
Recent client feedback..
Very personable and knowledgeable instructor, went at a pace that suited every candidate. It was good to be able to take the course via Zoom which worked really well and the trainer was able to help anyone that was struggling despite not being in the same room. An excellent overall experience.
Adobe Photoshop Two Day Introduction
I really enjoyed the course, it was perfectly pitched at the level we needed, Alan was great and even though we were on Zoom all day it didn't drag and I learnt lots. I've met my objectives of being able to use the system to create engaging eLearning content for learners. As a non-technical person, this is a huge achievement!
Articulate Storyline Two Day Introduction
Simon certainly knows what he's taking about and the real world industry examples used really brought the training to life. He had no trouble with the distance learning part of everything over Zoom and was approachable and helpful when questions were being asked.
Adobe Premiere Pro Two Day Introduction
Really good training, good tutor with excellent knowledge, nice facilities.
Adobe Premiere Pro Two Day Introduction
Excellent quality materials, IT equipment and a friendly and competent instructor. Loved also the coffee and biscuits ;)
Adobe InDesign Two Day Introduction
The general set up of the class was really good. The instructor had a lot of knowledge about After Effects and was very helpful! A very productive and intuitive course.
Adobe After Effects Two Day Introduction
Excellent course. Been on one or 2 before and will no doubt use again. Facilities and location in Manchester are excellent. Level of details in class is thorough, without being too overwhelming.
Adobe After Effects Two Day Advanced
Really enjoyed the course, content was diverse and useful, trainer was excellent - really enthusiastic - and the training facilities were lovely.
Adobe InDesign Two Day Introduction
This is the 4th Adobe CC course I have completed at your Manchester base and once again I'm really impressed by the whole experience. The learning environment and equipment is brilliant and Mike our tutor has a huge wealth of knowledge and experience to draw on.
Adobe Premiere Pro Two Day Advanced
Great to work in a small group and be able to ask questions throughout the course, especially getting feedback on individual projects. Liked the set-up with additional screens so you could always see what was going on.
WordPress Two Day Masterclass
Great atmosphere to learn. Very relaxed, comfortable and easy to ask questions. Simon is very knowledgable and helpful.
Adobe After Effects Two Day Advanced
The trainer was very helpful and knowledgeable about InDesign and was able to answer all questions and spent time tailoring the programme. The workspace was large enough to ensure social distancing and the facilities provided were clean and tidy. I would recommend XChange training to colleagues.
Adobe InDesign Two Day Introduction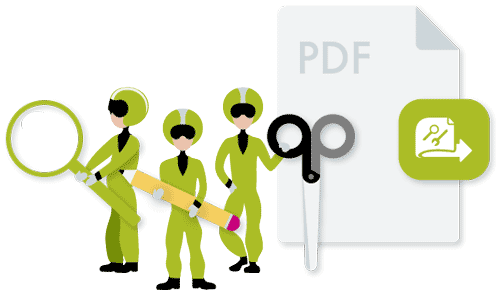 PitStop Professional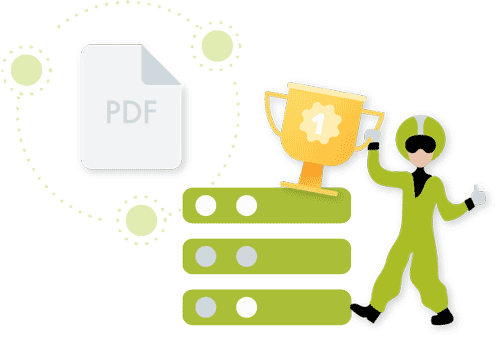 PitStop Server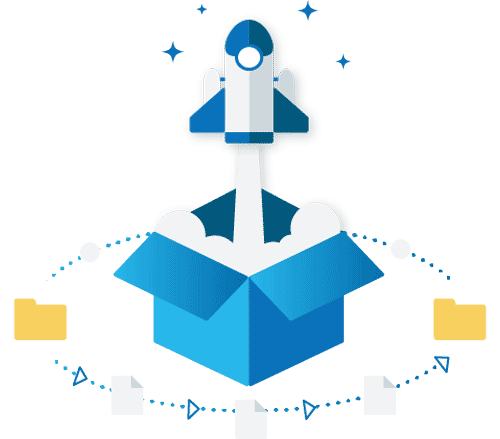 Enfocus Switch
Get in touch with us
If you need further information simply let us know any details you would like here and we will get back to you as soon as possible. Alternatively contact us on the details below.
tel:
0345 363 1130