Career Advice from Creative Professionals
Creative Professionals Share their Career Advice
It's official, the UK's creative industries are increasing at more than twice the rate of the wider UK economy, which means if you're looking to gain a career in this growing sector, there's never been a better time.
Design is a vital ingredient for any business wanting to make an impact in this visually conscious world we live in, and whether you wish to work for a creative agency or in-house for a brand, thanks to the continuing importance of creativity, it's no surprise that graphic designers and web developers are now the most sought after roles. Admittedly it's a competitive industry, seeming impossible to break into but abundant in it's benefits.
To give you a head start we asked creatives currently working in the industry to give us the career tips and tricks they'd offer out to those looking to break into the industry.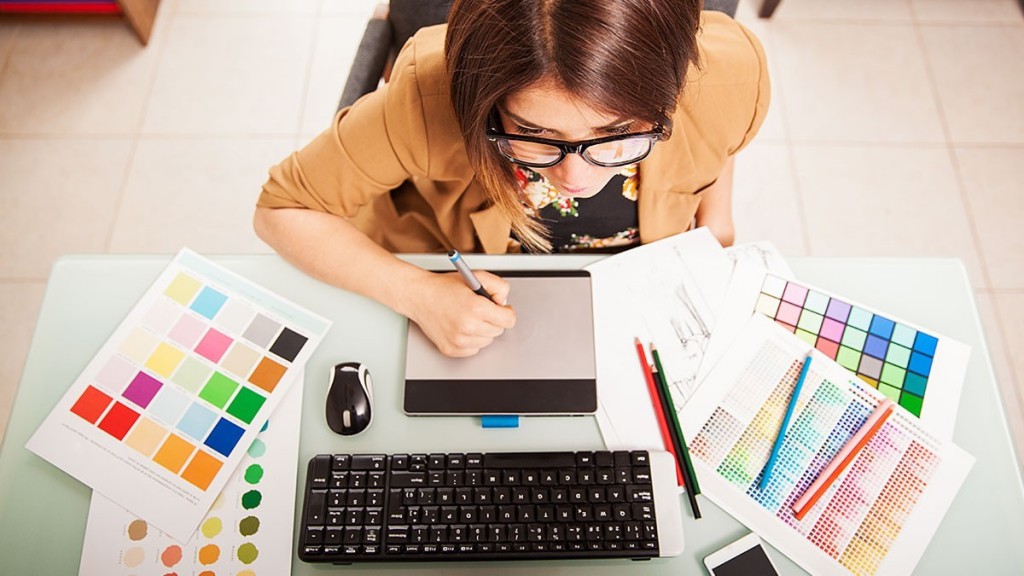 Make Mistakes
With over two decades of experience in web design, Paul Boag co-founder of Headscape has a wealth of experience working with some of the worlds most recognised brands, including Nestle and Macmillan.
"The best way to learn anything is through making mistakes. Make your own mistakes and then when you fail, get up and try again. As Winston Churchill once said, success is going from failure to failure with no loss of enthusiasm".
Focus on your Key Skills
There is so much you can add to your portfolio to look like a 'jack of all trades' but in reality it's often best to hone one skill to make you look like the expert.
Web Designer at eChic Kim Carruthers suggests the following;
"Identify what you do really well and focus on it. It may take a few months of trial and error to figure out what really works and where your sweet spot is, but trying to be all things to all people means you are nothing to anybody".
Be Passionate
If you're talented in your craft and have a real passion for it, then ensure to make this shine through.
Freelance Graphic Designer Lee Mason suggests to "work on projects that you're passionate about that also have the potential to fit into your portfolio. If you're looking for employment in the graphic design industry, signs of genuine passion for the craft are invaluable. If you're working into the evening on your own pet brand, tshirts, design, CD covers or experiments, you're clearly in the right field".
Find Communities
Starting out on your own can be a great way to kick start your career and become your own boss, offering flexibility with the allure of complete creativity. But working on your own can also be quite isolating, especially when you come up against a creative brick wall.
Managing Director Will Craig from Digital Impact, knows only too well that it's important to flex those social muscles at any opportunity.
"The industry can be quite a lonely place if you don't get out there and find communities. It's important you find strong supportive people who you can bounce ideas off."
Whether you're currently looking to polish up your skills, or add new qualifications to start your new career, getting feedback from your fellow peers can help to inspire and move you forward in this fast paced and creative industry.
If these professionals have inspired you to take a new challenge, check out our full range of Creative courses for 3D, Graphic, Video and Web Design that can help you get the creative juices flowing!