How To Start Your Career in Web Design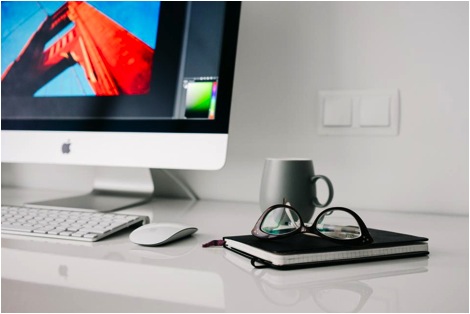 Web design is a varied profession that blends creativity with technology. It involves designing the 'front end' of a website including the content, graphics, typography and colour palette.
Businesses employ web designers to create attractive, interactive web portals that will maximise return on investment through conversions. A professional website will attract new customers, show up frequently on search engines and provide site visitors with information in a clear and concise manner.
If you think you have the capability to become an accomplished web designer but are unsure of the best place to start, we have collated some top tips to set you on the path to a fruitful career in web design.
Get the Skills
To become a successful web designer, you will need to possess a few key skills. You must be creative, have a high level of attention to detail, be a technophile and be adept at problem-solving. Contrary to popular belief, web design is a highly social career, and you will spend a lot of time meeting with clients and gaining an understanding of their requirements, so strong interpersonal skills are a must.
You may decide to start your career by doing a degree in web design and development. University courses involve the study of web aesthetics, programming and technical expertise such as coding, graphics and user experience (UX). However, many designers are self-taught, and there are multiple courses and tutorials available online that are easy to follow and often free to access.
Taking a classroom-based training course is another great way to rapidly expand your skill set. XChange Training provide high quality training courses to help creatives deliver digital excellence. Courses specialise in several areas including animation, graphic design, infographic creation, photo editing and coding. Post course support is also provided up to 6 months after course completion to provide additional assistance.
It is also essential that you gain a good understanding of the programmes frequently used in web design. Javascript, Adobe Dreamweaver, FrontPage and Expression Web are all programmes commonly used by designers, so having a good knowledge of these will help you get to grips with the basic principles. Most web designers have an element of coding in their day to day job.
Get Some Experience
The next step in becoming a web designer is to get some experience under your belt. One of the best ways to do this is by creating and designing your own website. By building your own site, you can gain valuable experience without being afraid to make mistakes. The most important thing is to get some content out onto the web, as the fine tuning can be done later when you've properly established your style. That said, you should always thoroughly test site content across multiple channels before going live; this will get you into good habits later on.
Another way to gain some web design experience is to do some temporary work at a web design agency. Design agencies have a portfolio of clients and create visually exciting websites depending on the individual customer requirements. By getting some experience in a design agency and learning the skills by networking and shadowing established designers, you can give yourself a strong foundation to get permanent employment within a business or work as a freelance designer.
Stay up to Date with the Latest Technology
One of the main reasons people want to establish a career in web design is the fact it is a constantly evolving field. As new designs are forever being developed, it is vital you stay up to date with the latest trends across the market.
A great way to keep on top of what design ideas are current is to attend a web design trade show. Design Expos are held frequently in multiple locations across the UK and can provide information on inspiration at what styles are currently popular. A website can quickly look dated, so it is important you remain adaptable.
It is good practice to dedicate a small portion of your week to researching what themes are popular so you can remain current with your designs.
Keep Your Portfolio up to Date
Creating a portfolio of work showcasing your best designs is essential, particularly if you are a freelance designer. As you would expect, most web designers host their portfolios online.
If you are aiming to attract clients who all share a common industry, it is a good idea to create every new design with this industry in mind. You should be aiming to tell a story with your portfolio that is immediately obvious to the viewer. That said, the purpose of a portfolio is all about showcasing your talent across a range of different designs so make sure you have enough variety to appeal to a wider client base.
It is also important to keep your portfolio fresh and relevant, so do not leave old design pieces visible to stagnate on your site and prune your content regularly.
Being a Web Designer is a fantastic occupation that will allow you to create stunning site aesthetics while utilising your love of technology. With an estimated 1 billion websites online today there has never been a greater need for new unique, creative and dynamic website designs.
If your are looking to get started in web design to take a new challenge, check out our full range of Web Design courses that can help you give you the web design and development skills you will need!