Advantages of Using WordPress for your Business
It's true – WordPress is one of the most popular (if not THE most popular) CMS or content management system in the world today. Following its launch in 2003, it is now used by more than 70 million sites across the globe, and these sites are publishing content every single second. From mummy bloggers, SME's and E-Commerce businesses, this content management system has fast become a firm favourite; but why? We have listed below some of the advantages of using WordPress for your business.
It's Easy To Use
As an entrepreneur or business owner, you are expected to wear many hats. Luckily, 'website developer' doesn't need to be one of them. Once the software is installed, it's ready to use! You don't need to spend weeks and months searching for, installing and configuring an array of add-ons so that you can use core features like revisions, comments and RSS feeds.
It's Manageable
WordPress sites are proactive in notifying you whenever an update is available, making it easy to manage. This gives you peace of mind that your site will always be current, fresh and perhaps most importantly – safe.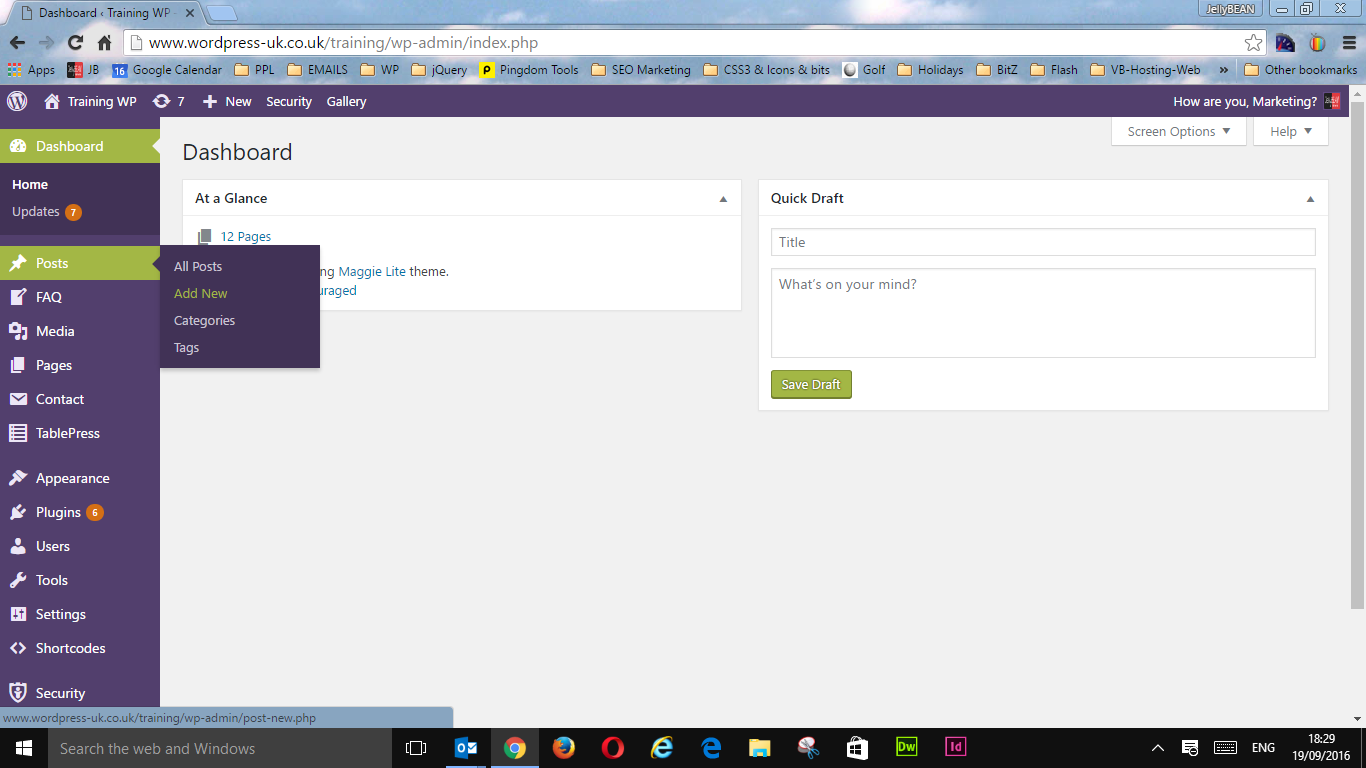 It's Safe
As mentioned above the framework is one that is safe and trusted. Because of its popularity and high volume of users, unfortunately WordPress can be a target for criminals. Don't let this deter you; WordPress hold their user's security in the highest regard; WordPress is constantly updating its software in order to prevent cyber-attacks, and since version 3.7 was released, it has had an automatic update feature added to ensure the safety of sites even further.
Of course, there are always precautions that users themselves can take, such as only downloading themes and plug-ins from trusted sites.
It's Flexible
It really is, in fact it's hard to find a service that can top it. Whether you are blogging for personal reasons, using the site to introduce people to your services and using contact forms, or selling your products and using it for Ecommerce; WordPress is versatile enough to meet demands.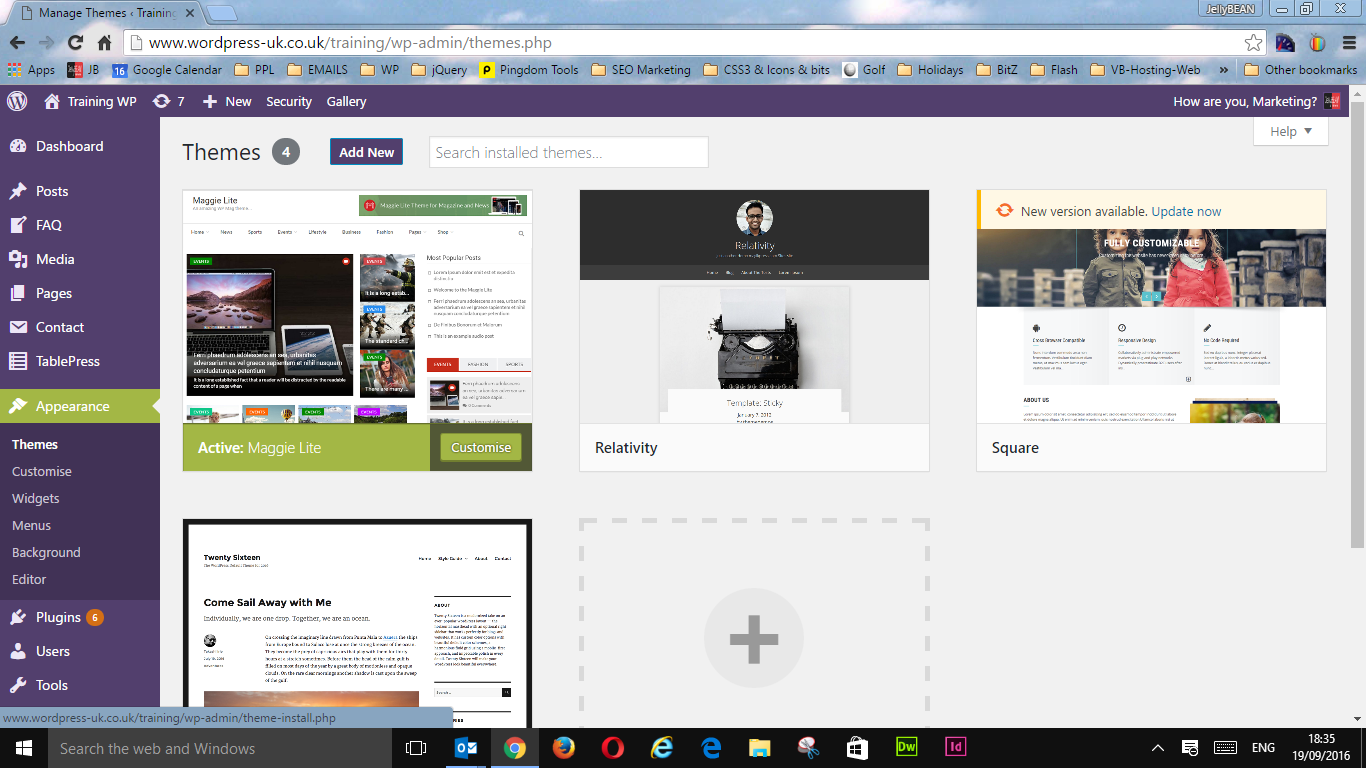 It's Search Engine Friendly
Some of the most popular search engines favour WordPress. In brief – this is because its framework is easier to crawl. In 2009 Matt Cutts of Google endorsed WordPress and has previously said that his own blog is on WordPress – there is no better endorsement!!

It's Customisable
Just because thousands upon thousands of businesses are using WordPress, it doesn't mean that your's will become lost in the crowds. There are an almost infinite number of themes, plug-ins and features that means you can customise your site and make it totally unique to your business; as well as change as your brand grows and adapts to its market.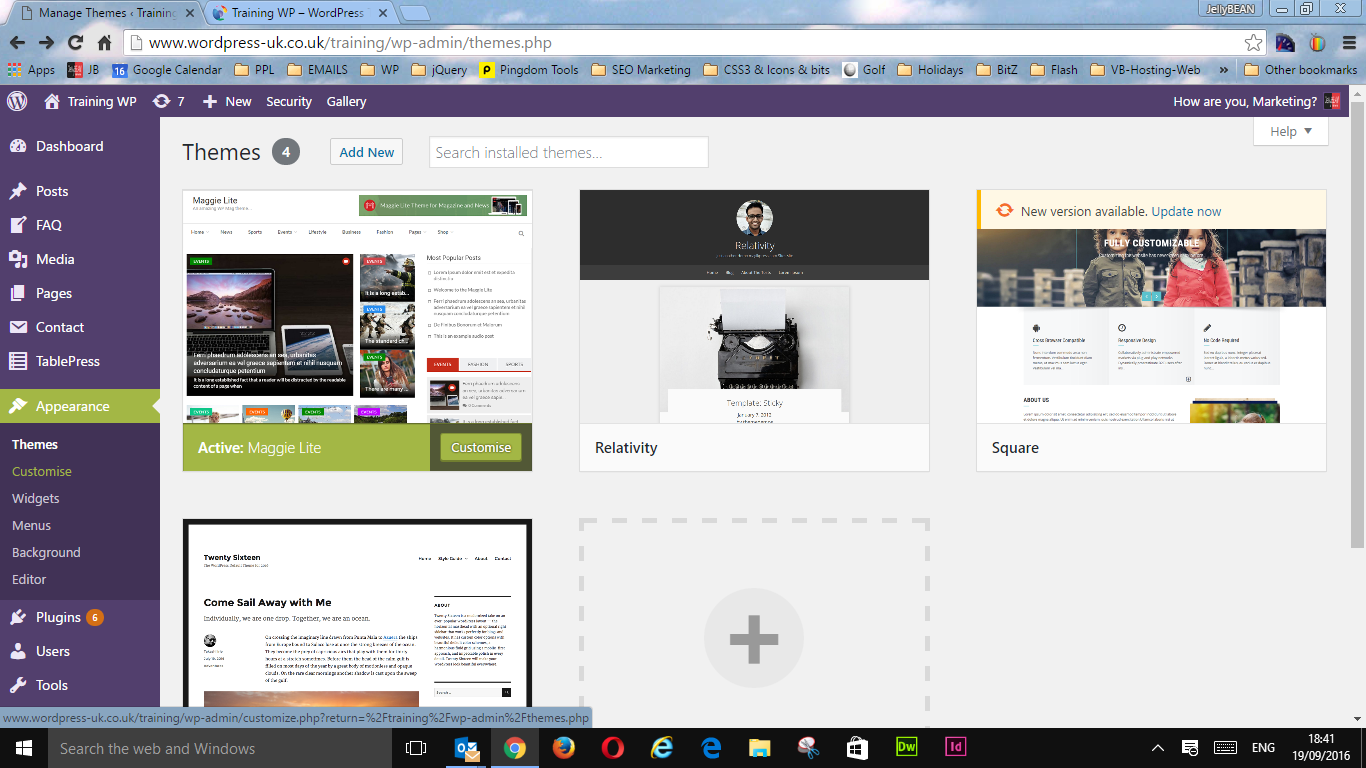 It's Mobile Friendly
Your website should be mobile friendly for two reasons;
80% of adults are online via a mobile device. 74% of those are likely to return to a website that is mobile optimised.
Your audience are online – your website should reflect and cater for them. Otherwise, you are effectively running yourself out of the game.
You won't rank in Google. Choosing not to optimise for mobile, you won't appear in a mobile search traffic – which has over taken desktop search traffic.
Don't fear – WordPress is already mobile friendly as many of the themes are responsive! So just work on filling it with great content.
It Integrates
WordPress can give your business an extra boost and make your marketing strategies and payment solutions much more efficient.
By integrating with popular and powerful services such as Mailchimp, Aweber, Authorize.net and WorldPay (to name VERY few) you can use your website as part of your wider business strategy and make it really work for the business.
It has Multi-User Capability
It's highly likely that you will have multiple people tending to the various needs of the website. To save a case of 'too many cooks spoil the broth', it is possible to assign users with different roles with varying degrees of authority.
Super Admin- This user has access to all of the site network admin features and all other features.
Admin – Has access to the administration features within one single site.
Editor – Can publish and manage posts from all other users.
Author – Can publish and manage their own posts.
Contributor – Can submit posts for approval but not publish.
This allows you to relinquish control and streamline processes whilst safe in the knowledge that your website is protected from all the cooks.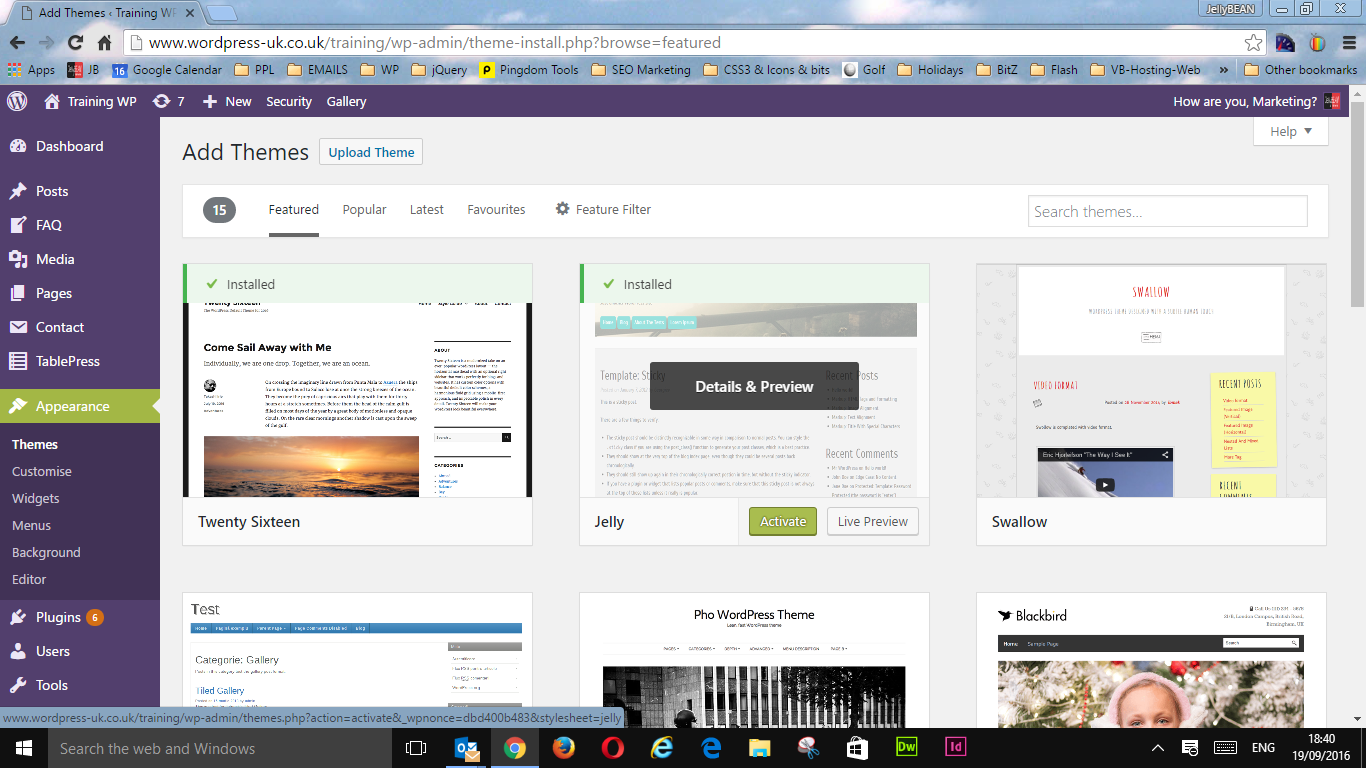 It's Universal
No matter where you are in the world, and regardless of what you are using WordPress for – the dashboard is going to look the same because it offers a universal platform.
You won't need to pay out for an expert or spend precious time trying to figure the platform out; it's that straight forward that almost anyone can get to grips with it quickly with some basic training!
Not Tied Into Hosting
WordPress works with almost every server. This means that if you decide to switch your hosting provider for reasons such as they can't handle the traffic (hopefully!) or you just find the support element frustrating you can switch without much down time occurring. There are even free WordPress hosting options available.
WordPress has the ability to be one of the best platforms on offer for your business. With a little training and a reasonable amount of time, you can create not only a compelling and engaging website – but one that is also extremely functional. We highly recommend to enquire about our WordPress training courses today!