Cinema 4D – Choosing the right version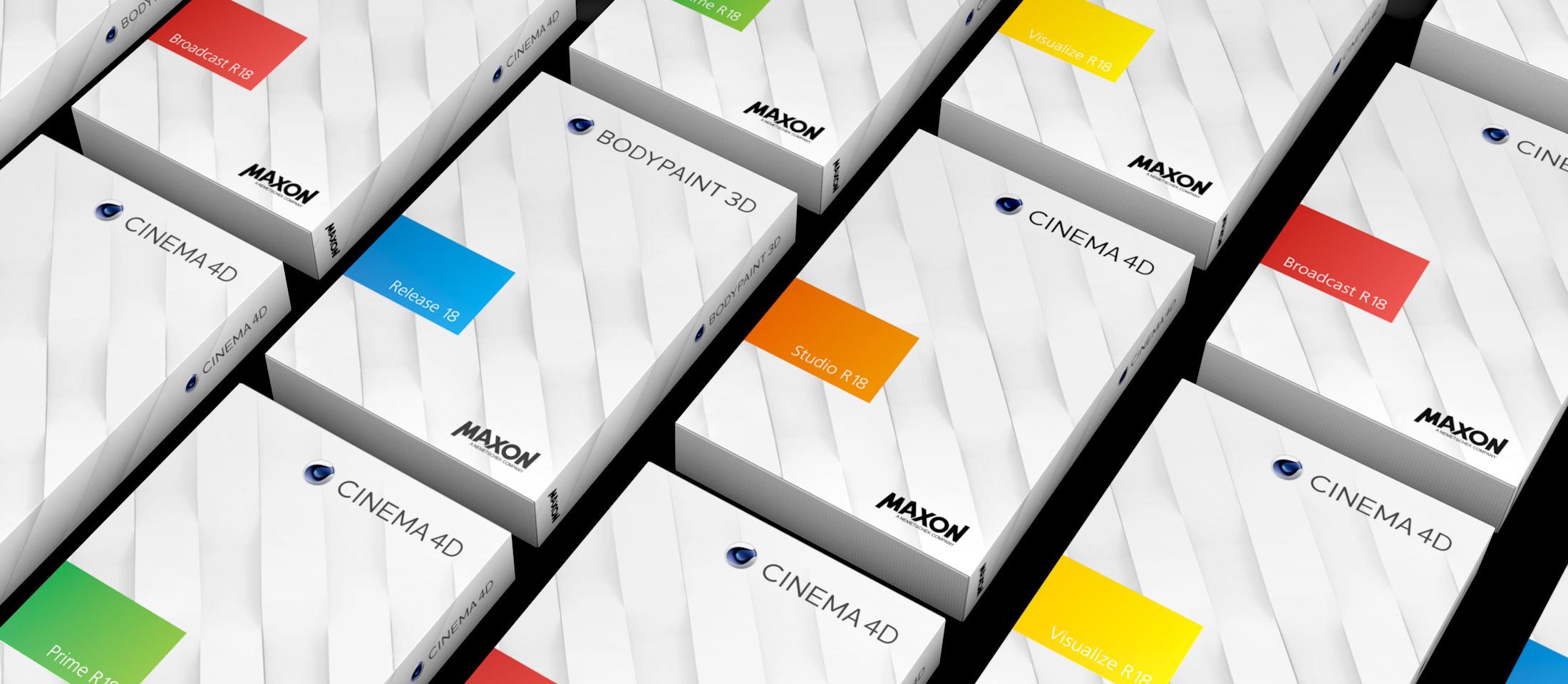 Cinema 4D has more heads than a Hydra(!) so what is the difference and who are they all for?
Cinema 4D Lite – £Free
If you visit Maxon's website, you won't find this version for sale, in fact you may already have it installed. If you subscribe to Adobe's CC bundle and have After Effects installed, this actually includes a cut down version of Cinema 4D that you can use right now. Please keep in mind that many tools have been removed and that it is a little awkward to use in that you can only launch it from within After Effects itself. This version of C4D is suitable for simple logo animations but lacks most of the tools which will give you great looking renders. Treat this as a cut down demo version.

Cinema 4D Prime – £770 + VAT
The cheapest of the paid versions, Prime gives you access to the essential tools and allows you to start earning money with the software straight away. Capable of stills, animations and high quality rendering, you can go far with this edition but the higher up alternatives offer extra tools which can speed up your workflow, create complex animations much more easily and render images faster. Prime is the Volkswagen Polo 3D software; it gets the job done, but there are more powerful tools available. Start here if money is a little tight.

Cinema 4D Visualize – £1,740 + VAT
The Visualize edition includes lots of content in the form of chairs, tables, electricals and other items to populate your projects with. It also allows you to render realistic looking fluffy grass for outdoor scenes or produce concept sketch styled visuals for when realistic artwork isn't needed. Visualize also allows greater compatibility with CAD file formats, including IES for photographic lighting and the ability to load in IGES and SketchUp files. Finally it also allows 3 machines to be networked together for faster rendering and also gives an alternative render engine which is faster at producing complex scenes compared to the standard rendering abilities.

Cinema 4D Broadcast – £1,440 + VAT
Broadcast keeps the 3-machine network rendering and alternative render engine of the Visualize version, but instead swaps out all of the CAD file format support, grass and sketch style rendering for tools aimed more at those doing motion graphics animations. MoGraph is an immensely powerful tool which allows for simple control of vast quantities of objects. After Effects users should start here.

BodyPaint 3D – £880 + VAT
A bit of an odd one, but this is essentially Cinema 4D Prime but with the added ability to use the clay-like sculpting tools. Rather than dealing with each individual triangle and square polygon one at a time, you can instead make sweeping brush strokes, grab lumps of material then squash and stretch them naturally. A very fun, if imprecise way to create 3D shapes.

Cinema 4D Studio – £3150 + VAT
This is an easy one. Every feature of every version above, all in one package. Plus hair simulation, advanced particles, powerful high end physics, flowing cloth, character animation and camera and object tracking. Studio is the most popular version of Cinema 4D for good reason.
Cinema 4D Student – £Free
If you happen to be a university student, this one is a no-brainer. The student edition gives you access to almost the full Studio toolkit free of charge. Naturally there are a few caveats; No network rendering over multiple machines, most plugins won't work and you are not allowed to produce commercial work. But hey, you can't argue with the price.
So the real question of course is which version offers the tools you need at the lowest price? If you're a university student and just want to learn, then grab the student edition, it's free and powerful so there really is no better choice. As for everyone else, I'm going to make a couple of bold suggestions; If you want a cheap version to get started, don't buy Cinema 4D Prime for £770 plus VAT, instead buy BodyPaint 3D for £880. It's only slightly more expensive than Prime, but it gives you the fantastic sculpting toolset.
In the mid-range, if you're considering the Visualize edition, perhaps think again. You can likely get by perfectly fine without IGES and SketchUp files (just export as a different file format such as .dae or .fbx). Instead, consider the Broadcast version. First of all you save £300, but secondly, you get the MoGraph tools. Even if you have no intention of getting into motion graphics, MoGraph is the perfect tool for placing products onto shelves, duplicating tables and chairs in offices, coating doughnuts in sprinkles, and running LED lighting strips around the room. In our experience, you will use MoGraph in your projects on a daily basis, whilst the Visualize-specific tools only occasionally get any real use.
Other than that, just buy the Studio edition. It is the most popular version of Cinema 4D by a healthy margin for a good reason. The others are more or less just an opportunity to save money. Studio throws in more or less every tool you could ever need.
If you're looking to get into Cinema 4D, XChange Training can offer you a discount on the full retail prices when purchased directly with us as part of a training course. So why not kickstart a new chapter in your career with a copy of Cinema 4D and one of our training courses to get you up and running in as little as two days. We run Cinema 4D training courses around the country in London, Manchester and Glasgow or onsite at your offices. Our trainers have years of experience in numerous different fields.